By Anozie Agole
Prominent Nigerians including former Information Minister, Prof Dora Akunyili, the Akwa-Ibom State Governor represented by his Commissioner for Information, Aniekan Umana, and Nollywood practitioners last weekend invaded Our place, an event centre, located at Olufumilola Okikiolu Street, Ikeja, Lagos, for the this year's edition of the  Nollywood Outstanding Personality Award.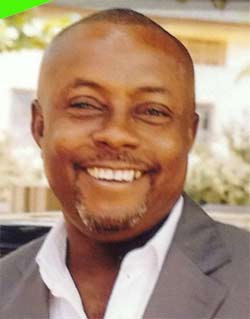 The annual award ceremony organised  by the Association of Movie Journalists of Nigeria in collaboration with Stanword Media Group, were categorized into three, Diamond pen, Post- Humous and Special recognition award.
The late entertainment editor of Vanguard newspapers, Mr Ogbonnaya Amadi was honoured with a Post-Humous award for his immense contribution, to the entertainment industry in Nigeria.
Also honoured at the event was the Akwa -Ibom State Governor who bagged the Grand Patron of Arts award. Receiving the award, the governor's representative said, " he was very happy for the award."
He pledged  his continuous support for the motion picture industry in Nigeria. In his words,  "I have started the support by building a multi-million naira international gallery at Uyo, the Akw-Ibom state capital where both local and foreign movies can be screened."
Also speaking at the event, the former Information Minister, Dora Akunyili, applauded the organizers for their vision, adding that she has been an ardent supporter of the film sector during her days as the minister of information when she rolled out her re-branding project as she used some Nollywood faces for the advert. "I am very happy to be invited as the mother of the day that was why I had to fly down to Lagos to witness the occasion".