The National Identity Management Commission (NIMC) has assured Nigerians of the Commission's commitment to deliver reliable, irrefutable and secured National identity of Nigerians and Legal residents.
Director-General/CEO of NIMC, Mr Chris Onyemenam, stated this in Enugu, while presenting a paper entitled "National Identity Management System (NIMS): How the System will Work and How it will Benefit You and the Government" during an interactive session with stakeholders.
Onyemenam highlighted some key issues that led to the current insecurity challenges facing Nigeria today. He stated that an average Nigerian parades multiple and unreliable identities.
He further stated that this has led to over 75 percent fake and counterfeits identities in Nigeria. Barr Onyemenam also added that the problem has further been compounded by excessive focus on ID card issuance without ID Authentication and Verification Services.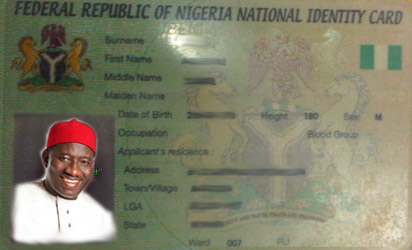 He noted that over 100 million Nigerians have no official identities, adding: "Seventy five per cent of identity documents are fake and self issued, no timely means of authenticating the documents, less than 20 percent of the Nigeria population have access to financial services and that actual total bank cards were less than 10 percent of the population''
Onyemenam also stated that the solution to all this is a paradigm shift from ID card issuance to Identity Management System that NIMC was set-up to establish.
He further explained that the NIMS project is in five components: the establishment of reliable, secured and accurate National Database,  assigning of National Identification Number (NIN), issuance of Multi-purpose cards (GMPC), provision of infrastructure that will be used for verification and confirmation of identity, and harmonisation of all existing government Agencies' databases in Nigeria.
Barrister Onyemenam also disclosed that LIVE enrolment has since started February, 2012, saying that it will run in three phases; phase one, which has since commenced involves enrolment at state level, phase two, is to commence as extension of enrolment at the Local Government Levels while phase three is to come under Mobile enrolment largely aimed at capturing Nigerians living in remote areas.