By Ebun Sessou
A recent declaration of political autonomy by the Movement for the Survival of the Ogoni People, MOSOP and the Bakassi people have been generating reactions. In a live broadcast on a newly-established radio station, Voice of Ogoni, MOSOP President and Spokesman, Dr. Goodluck Diigbo, on August 2, 2012 declared political autonomy from Nigeria thus: "By this declaration of political autonomy, we, the Ogoni people, are determined to enforce the United Nations (UN) Declaration on Rights of Indigenous Peoples, without fear or retreat." He said  that self-government within Nigeria would secure for the Ogoni people their indigenous rights, enable them to meet their needs and interests and finally end internal colonialism.
However, Nigerians have been raising eyebrows on this declaration. Some of them who spoke to Saturday Vanguard said the decision is against the unity of the country and is tantamount to splitting the country.
It's a bad omen — Fasoranti
Pa Reuben Fasoranti, leader of the Yoruba socio-cultural organisation, Afenifere  opines that such a step only portends a bad omen for the country. "This is a very bad thing for Nigeria which we didn't envisage and did not support.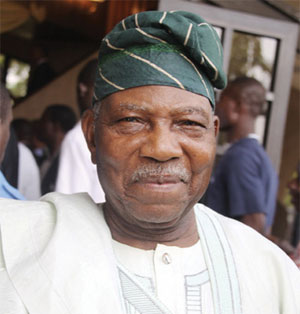 They are taking a very serious step that can endanger the unity of this country, but we should not allow it to happen otherwise, we will not be able to contain it. It is a signature that threatens the Nigerian people".
Asked what he thinks of the United State's pronouncement that Nigeria might disintegrate by 2015, he said, "It is left to us to make such statement come to pass. As much as I don't support this issue, the signs are already there. There might be total break up of Nigeria but Nigerians must ensure that such doesn't happen. If not,  it means the integration and unity is threatened.
"Nigeria is a nation that embraces unity but it seems things are going the other way round.Nevertheless, I believe Nigerians must make sure that we didn't break up so that we can remain as a nation to command the resources of the outside world and that is where our faith lies. Nigerians need  sincere unity to be together", he said.
SNC, the only solution to Nigeria problem— Shettima
For Alhaji Yerima Shettima, President of the Arewa Youth Consultative Forum (ACF) and  a prominent member of the Pro National Conference (PRONACO) and a foremost fighter for the rights of the minority ethnic nationalities, the declaration shows that  MOSOP and Bakassi are taking their destinies into their hands. "As a nation, the people are trying to put destinies in their hands.
They feel that Nigerian government has compromised their interests to have handed them over to the Cameroon. So, they deem it fit to have their republic. Nigeria was part of the signatory in 2007 by the United State. They have the right to do that and have their political autonomy."
Asked what that portends for the country especially when the United States pronounced that the country might disintegrate by 2015, he said, "I see this happening but I don't pray to experience it.
The Americans have made their predictions but they are not God. But, from all indications, what we are seeing now means that we might wake up one day and see this Nigeria break up but I do not pray for that. Unless, if the government of this country chooses to disintegrate because of their personal interest. I believe we must unite.
And the only way we can address this is through Sovereign National Conference, SNC. SNC is the only solution to Nigeria's problem in the face of all the insecurity and corruption among other vices.
"As a country, we must sit and discuss with the people. I am not an advocate of Nigeria disintegrating, I am an advocate of one nation called Nigeria and I stand by it. But, I do not think there is any country in the world that disintegrated that can do well", he added.
The government is alive to its responsibility— Okupe
Meanwhile, Doyin Okupe, the Senior Special Assistant to the President on Public Affairs said, "If we must look at it holistically, the Ogoni issue is more or less on the environmental and injustice that have been shown by the military.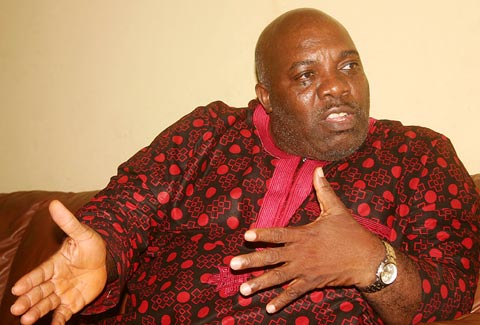 If you study the statements carefully, you will see that they pay their loyalty to the Nigeria State. They are asking for the recognition and what is true to them within the contest of the Nigeria State.
"Government is looking at the situation where constitution will be reviewed and where we will have some conferences and all aggrieved members and nationalities within the country can come together to that conference and demand what they want.
"The federal government especially the administration of President Jonathan will at all times promote and project the environmental rights of all the citizens  including weather encroachment, oil spillage and  other environmental problems. The government is alive to its responsibility".
Asked if the United State's pronouncement on Nigeria to disintegrate by 2015 is possible, he said, "Nigerians should not subscribe to such prediction. I don't believe Nigeria will disintegrate. We have gone through difficult times and this country did not break up, so, the country will not break up, not for any reason.
No comment—Okorie
Founding National Chairman of the All Progressives Grand Alliance (APGA), Chekwas Okorie, in his own view might not be able to say precisely what the future unfolds. "I don't have an opinion, not now"
There is a smoke to this fire—Odumakin
Spokesman of Save Nigeria Group, Yinka Odumakin, said, "There is a smoke to this fire. The silence of the federal government is worrisome because all these things started coming up after the notice of impeachment by the House of Representative. What this means is that, there is more to this and this is an insult to Nigerians because it is a stage of disintegration.
"I think, there is an attempt by some people to work that prophesy of disintegration to its fulfillment and if that happens,there will be serious humanitarian crisis in Nigeria. The best way to avoid creating or curbing a genocide of this nature is for the government to call a Sovereign National Conference. The people should be told in clear terms what Nigerians want.
No nation exists without peaceful co-existence— Ndu
The National Chairman, African Renaissance Party (ARP)Yahaya Ndu, also posited that, the only way to end this problem is to call a Sovereign National Conference, SNC.
"The truth is either the country resolves to have a Sovereign National Conference or disintegration. The only thing that can put this country together is a national conference. No nation exists without peaceful co-existence. But the government is not ready to face the truth. Rather, they are calling for constitutional amendment and that is why this government is wishing this country bad.
National Conference is the only thing that can help Nigeria from disintegrating. And if this country disintegrates, it will be a festival of blood which nobody ever prays for. We have seen the operation of the Boko Haram  and I can't imagine that this country will disintegrate.
It's unconstitutional — Daudu
The Nigerian Bar Association (NBA) President, Chief Joseph Dauda described the action as unconstitutional."It is unconstitutional for any part to seek to break away or act in any manner as to suggest secession. I charge President Goodluck Jonathan to denounce the secession bid of the Ogoni and any other part of the country.
"The government should take steps to denounce it. There is no constitutional provision for state flag. The government should come out to denounce it. There is no right to self-rule under the constitution."
Adopting jingles that extol the virtues and values of the culture of that particular state is an outright act of secession.
Extolling the virtue of your state is not an anthem. That is permissible. It must be done within the ambit of Nigeria. Secession is illegal as isolation and independence is not allowed under our laws.