By Douglas Anele
A lot have been said and written since President Goodluck Jonathan renamed my alma mater, the University of Lagos, as Moshood Abiola University on May 29, ostensibly to honour Chief M.K.O. Abiola. According to Jonathan, the federal government believes that the late businessman cum politician deserves "recognition for his martyrdom and public spiritedness and for being the man of history that he was."
Expatiating the rationale behind the name-change, Labaran Maku, Minister of Information, claimed that it was a response to the "outcry that this democracy had not given Abiola and other heroes who passed on in controversial circumstances because of their stand for the democratic development of this country the recognition they deserved."
Maku, obviously intoxicated by the illusion of grandeur associated with tyrannical abuse of political power, stated emphatically that there is no going back in government's decision – a pig-headed assertion that negates Abraham Lincoln's immortal definition of democracy as "government of the people, by the people and for the people.
"Now, given the take-it-or-leave-it attitude of the federal government to this issue, Nigerians mustask questions. Specifically they should want to know whether Mr. President has transformed into a Pharaoh or Nebuchadnezzar, especially after justifying the lack lustre performance of his administration on the ground that he is not a lion or a dictator.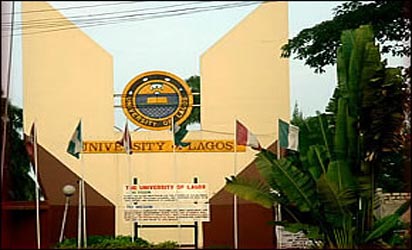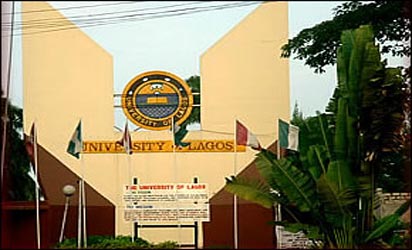 As a stakeholder in the upwardly mobile University of Lagos who loves the school so much, having spent the last twenty-eight years studying and teaching there, I consider the renaming of UNILAG by President Jonathan odious, irascible, and completely unwise. There is no doubt that, for very good reasons, an overwhelming percentage of staff, students and alumni of UNILAG are thoroughly opposed to the very idea of renaming it Moshood Abiola University.
To begin with, one of the reasons why UNILAG is the University of First Choice for prospective students both at the undergraduate and post-graduate levels is the name which, in its first fifty years of existence, has evolved into a powerful brand known for the core value sof good quality and panache in learning, teaching, research and innovative programmes.
Of coursethe University of Lagos, like every other tertiary institution in Nigeria, is adversely affected by the decay in every aspect of our national life. Yet, the university is a primus inter pares among tertiary institutions in the country, and there is an intangible, almost ethereal, feeling that comes with being a student of UNILAG.
As an established brand the name, University of Lagos,is a key component of that exhilarating experience. Perhaps Jonathan does not really understand the existential logic behind prestigious brands and the magical impact they have on people.
Sycophants eulogising his grievous error of judgment probably on the assumption that names are mere labels should ask themselves why Prof. Chinua Achebe rejected the offer of 1 million dollars from a filmmaker in America just to use the title, Things Fall Apart, for a documentary.
Obviously Achebe knows what Jonathan and co. do not know, which is that names do really matter and on many occasions could very well determine whether an individual or institution survives or perishes.
Therefore, a good name is very precious and must not be bastardised because of money or, as in the case of UNILAG, because of Machiavellian political calculations.
Those supporting the name-change should be reminded that names of reputable educational institutions all over the world are totems and tokens of stable continuity in a world of endless flux:they are also part and parcel of the compelling aura or force that attracts prospective students, teachers and tremendous goodwill to these institutions, even when it is much easier to gain admission or employment into, and cheaper and less exacting to study, in less reputable ones.
Moreover, changing the names of established schools like Government College, Umuahia, C.M.S. Grammar School, Lagos, University of Lagos, University of Ibadan, Cambridge University, England, and Harvard University in the United States, to mention just a few,corrodes the identities of the institutions concerned by weakening the emotive force and positive values and prestige associated with them.
Indeed, for genuine stakeholders in such an institution whose name has been changed, it would require years of cognitive-psychological reprogramming to come to terms with the new identity, due to the cognitive dissonance between the established brand and the new name in their consciousness. So, something precious is inevitably lost whenever an established brand like UNILAG is renamed. Again, the change from UNILAG to MAU and from LUTH to MAUTH is a paradigm of aesthetic deterioration.
To substantiate my claim, try pronouncing UNILAG and then MAU; you will observe that UNILAG flows smoothly and resonates beautifully in the ears whereas MAU has an echo of bestiality and crudity around it, an acoustic regression to primitivism. At this juncture, having argued against the name-change, it is appropriate to dissect the major arguments marshalled to support it.
To be candid, all such arguments are fallacious. Take for instance the submission of Prof. Julius Okogie, Executive Secretary National Universities Commission, to the effect that government's decision on the matter has come to stay and that renaming of universities in Nigeria was not new. This is disappointing, especially coming from a senior academic appointed to manage the apex institution with oversight functions on our universities.
Okojie, like most prominent politicians in the country today, has not liberated himself from the I-command-and-you-obey military mentality which is antithetical to sound democratic governance. In the indecent haste to please his master, Jonathan, the NUC Executive Secretary forgot his thinking-cap before commenting on the issue.
According to Okojie's warped logic, even if Mr. President was wrong the emperor has spoken and Nigerians, as obedient subjects, must obey. But he should remember that power is transitory and that despite the arrogant authoritarian tendencies of our politicians Nigeria is no longer ruled by soldiers. As my friend, Obi Nwakanma, correctly observed, in a democracy "the President cannot just wake up and announce a change of name of the University of Lagos without clear procedural integrity."
Anyway, the case of University of Ife and others mentioned by Okojie are not identical with the University of Lagos. None of the institutions was up to fifty years when their names were changed: changing the name of a university that is almost as old as independent Nigeria is somewhat odd.
Moreover, unlike the others, University of Lagos was so named right from its inception when it was established by an Act of Parliament in 1962.Therefore, Okojie should have been worried by the fact that Mr. President did not get legislative assent before announcing the name-change.
That President Jonathan has belatedly submitted to the National Assembly a request to retroactively approve the renaming in 2000 and 2011 respectively of the Federal University of Agriculture, Umudike, and Federal University of Technology, Yola, alongside that of the University of Lagos is indicative of the appalling level of impunity and arbitrariness that characterise the owambe democracy we are operating at the moment.
Okojie forgot to mention that the University of Ife was renamed under the military dictatorship of Ibrahim Babangida; he also left out the fact that Dr. Nnamdi Azikiwe wisely rejected attempts by the same regime to rename University of Nigeria, Nsukka, after him.In the case of University of Ife, and despite the pivotal role of Chief Obafemi Awolowo in establishing it, Prof. Wole Soyinka still considers that singular act deplorable, "a crime against the culture of institutional autonomy." I agree with Soyinka completely. TO BE CONCLUDED.