BY SIMON EBEGBULEM
FORMER Director  General of the Center for Democratic Studies (CDS), Prof. Omo Omoruyi, second Republic Senator, Senator Francis Okpozo, former Deputy Governor of Edo State, Rev Peter Obadan and former Presidential Adviser on Project Monitoring, Prof, Julius Ihonvbere, weekend, said the best way to immortalize the acclaimed winner of the June 12 1993 presidential election, Chief MKO Abiola is to declare June 12 a public holiday or to rename the International Airport in Lagos after him.
Omoruyi who also is a political scientist, noted that the renaming of the University of Lagos after Abiola is "one thing but I won't say that is the best. A public holiday for him is ideal, like we have in America Martin Lurther King Day. It is a day to be set aside when we all learn democracy, one person one vote.
"MKO Abiola Day should be set aside and allowed to be adopted in all the states. It is like when they made Martin Luther King Day a public holiday, some states in America did not adopt it until later. So the same thing can be done here because the university is too local for him, it is too restricted".
On his part, Senator Okpozo asserted that "If Abiola merits a national honour, that honour must be political in nature because his own idea was to change the political system from military to civilian administration. And any title given to him should not be localized.
Renaming UNILAG after him is not commensurate to the political impact he made in this country. That does not mean that I do not appreciate the effort Mr President made."
"Abiola did well in the political emancipation of this country. Because he was the one who confronted the military and brought us to civilian rule after the demise of the first and second republic which were truncated by the military.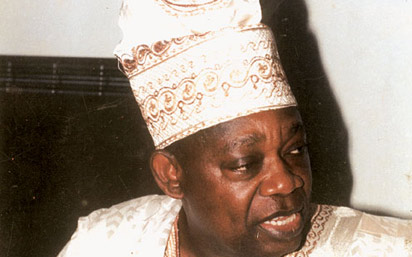 "I suggest that Lagos International Airport should be named after Abiola. And Mr President should consider it because Abiola's victory was hailed both in Nigeria and outside. That is better than putting him as the Head Master of a school. I therefore urge Mr President to amend that bill to reflect my suggestion to name the Lagos International Airport to MKO Abiola Airport as it was done to Nnamdi Azikiwe Airport. This will ease the tension being created by the unions connected to UNILAG".
On his part, Ihonvbere  said that Abiola won a national election which he was denied of and he paid the supreme sacrifice for the nation. And it was the recognition of the price that he paid that an Obasanjo became possible from the South West."
"There are many monuments in Abuja that could have been named after him. People have always been calling that the National Stadium should be named after him because of the role he played in sports development in this country.
"I believe that the University of Lagos was not the wisest and best decision to take especially now that we all know that sufficient consultation was not done.
Again, I believe that June 12 should have been made a public holiday, even if it is a working holiday.  "So for me, there are two ways you can honour him, declare June 12 a public holiday or you have the National Stadium named after him or you go to his state and name the Federal University of Agriculture Abeokuta to Moshood Abiola University of Agriculture if it is a university you are looking for.
What is particular about university of Lagos, so for me personally I don't like the choice of UNILAG it should have been else where".
Obadan noted that "what the President did is good but we would have preferred a pronouncement that Abiola won the June 12 1993 election, therefore he should henceforth be addressed as President with all the benefits accrued to a President. While I appreciate the good intension of the President which ought to have been done after due consultation, those of us in NADECO would have been happier if he had been declared President. That would have ended all the bickering connected to June 12".
Subscribe for latest Videos