By Ishola Balogun & BASHIR ADEFAKA
Adesegun Ajibola (SAN) is a son of retired Judge of the International Court of Justice, at The Hague and former Minister of Justice and Attorney-General of the Federation, Prince Bola Ajibola (SAN). Segun is the Principal Partner, Bola Ajibola & Co and a Member of Board of Trustees of the Islamic Movement for Africa (IMA). He spoke with Vanguard's Facing the Kaaba on Islam and good character.  Excerpts:
On Boko Haram and wrong impression on Islam
Religion is prominent in our professional lives.  It is quite profound, and you know before any one can give evidence on oath in court, he would be asked to swear either with the Holy Qur'an or the Holy Bible or do an affirmation.  It is the fundamental prerequisite for giving evidence in our courts.
Now, the stigmatization of Muslims as a result of various terrorist activities and acts of destruction in the country over the years is an issue that cuts across all strata, not necessarily limited to a Muslim lawyers. But there have been persistent efforts by a number of clerics to seperate the cause of Boko Haram from what Islam stands for.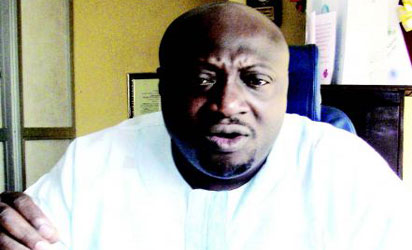 But it is convenient for people to take advantage of the circumstance to mischievously behave as if they haven't heard enough explanation by Muslims and they generally view all Muslims as terrorists.
Another area of the problem is to assess us in several ways including employment.  There was an interview in an establishment and a number of our sisters were asked to go there and the moment they came in, let us say half of the marks that the assessment was based on had gone by their appearance.  And the fact that they are fairly competent became a secondary issue.  It's not spoken but I have noticed so far that, their appearance is not liked by some employers.
Lately, I was speaking to some bank executives and they were telling me how much investments they had made in the educational sector in the country.  And they were referring to a number of universities: the first four they mentioned were all Christian denominated universities.
So, I now challenged them that, 'Ah, is your bank a Christian bank or bank of a particular religion or so'?  Why won't you extend your supports to other universities which are not necessarily of the Christian faith?"
And a number of Muslims, who are professionals and who are at the helms of affairs in a number of institutions do little or nothing to change the situation. So, in a way, we are architects of our own problems.  We don't stand up to fight for our people and protect our religious heritage, instead  we watch others doing so for their religion.
Muslim Lawyers tackling the issue
Like I said, the question is not necessarily what they have done or what they should do.  Even the Federal Government with all its machinery, personnel and financial capacity is still groping in the dark as to what to do on the Boko Haram problem. Managing the problem is a challenge for the Federal Government with all its powers.
In terms of awareness, education and enlightenment; these are areas where associations can play a role.  I would implore them to develop programmes where enlightenment campaign can be carried out on a large scale.  In Kaduna and Kano, there are some Muslim groups who always come out on Sundays to offer some kind of supports or assistance to Churches to avert or prevent the possibility of any bomb attack.
This is a clear and open demonstration of the pressing effort by those groups to see that they are not necessarily what some people say they are.  That will go a long way in fostering the confidence and trust of our other brothers and sisters in other religion, that we are different from the terrorist groups that we all know.
So, I think these are the kind of areas which professional bodies could look into; but I dare say that they don't have the kind of resources to do more than what they are doing for now. Otherwise, it is easy to label all of us who are Muslims as terrorists and that trend is very dangerous for any society.
On northern leaders
Well, we will be fooling ourselves if we don't concur with the idea that the issue of religion is crowded by other reason other than faith itself.  Politics is one, undoubtedly so in the country. There are some of our leaders who are there to play politics with religion or play religion with politics, whichever way we look at it.  And when you mix these things together, you get a very uncanny result and a very unusual product will emerge.
Advice to Muslim groups
How we conduct ourselves; how we carry out our activities, our character, our sense of leadership, our sense of fairness will help in changing some of these wrong impressions.
So, our conduct is important because we are ambassadors of the religion.  The way people see us give them the idea of what the faith is all about.  They don't know much about the faith.  They rely on you, not just in your appearance but also in your conduct, to give them guidance as to what your religion really is.  So, if you do things that are against the tenets and  directions of the religion, you have misled those people.
Therefore, the job is largely ours and how we intend to carry it forward.  It is bad enough that we do those things that are against the direction of faith and religion.
So we have to take care of our own; take care of our religion; nurture it, pamper it, enrich it, flourish it, make it attractive, make it beautiful, make it nicer, neater and better!  That is the work on our hands and that is my advice for our fellow Muslims.