By Laju Arenyeka
You know when you're wearing something you shouldn't have worn. Raised eyebrows at best, and hysterical laughter at worst, could be quite hard to ignore especially when you have an ego to protect. Who said fashion is only for the fairer sex? Well, they were dead wrong, and you would be too if you wear anything on this list.
·    Bright coloured, extremely tight pencil jeans.
This was at the top of the list for every person who spoke to QUADLIFE on the issue. Bright coloured, extremely tight, pencil jeans are just wrong.
·    Gypsy pants
With a combination of comfort and style, gypsy pants are the ideal fashion item…if you're a girl! Someone once described this fashion accessory as an embarrassment to the male gender.  Combining artificial hips with uncomfortable cuffs, it might be better to leave them with the cartoon character, Aladin.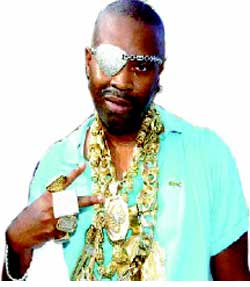 ·    Oversized suits
Swimming trunks are for swimming pools and parachutes are for flying in the air. But if they are unavailable, oversized suits will do just fine, but should be taken off at landing.  Wearing suits that are too big gets rid of the cute look that a suit should give.
·    Sun Shades without the sun
Super stars wear this so they can see through the fame, but what's your excuse? Wearing sun glasses when the sun is not shining gives guys an immature-wanting-to-belong-struggling-to-bubble look.  It also makes it look like you have something to hide on your face. Even if you do, you shouldn't make it so obvious.
·    Girl-like tops
You don't really want to wear tops that bring out your curves, they give you a feminine look that no man should be caught dead in. Steer clear of V necks and its family of girly tee shirts.
·    Too much bling
Wearing too much bling makes a girl feel like she would have to compete with you for jewelry. It puts a lot of ladies off, and should put you off too.
·    Too much perfume
If you want to leave a choking sensation behind everywhere you go, then this is the way to go. Stick to good deodorants and body sprays, but please stay away from the cheap stuff.
The list goes on and on, but knowledge, they say is power. So don't stop here, find out what works, but more importantly, what doesn't.