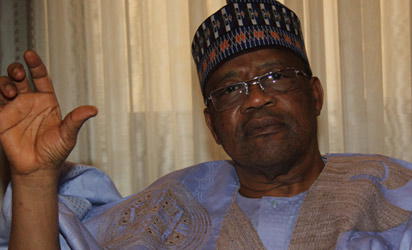 Gen. Ibrahim Babangida
Former Military President Ibrahim Babangida is hale and hearty, his Chief of Staff, retired Col. Ibrahim Bui, said on Friday, debunking rumours suggesting the general's demise.
Bui told the News Agency of Nigeria (NAN) by telephone in Minna that "it is not true the rumours making the rounds about the health condition of my principal in certain quarters.
"I can categorically tell you that I have just spoken to the former military president in person and he is hale and hearty."
The aide said the rumours were part of the usual Nigerians' attitude to any renowned public figure who took ill and received treatment abroad.
He assured the public, especially well-wishers of the former leader, that there was no cause for alarm and asked them to dismiss such rumours as "ugly and baseless".
The chief of staff also distanced his boss from the destruction of some property by protesters on Wednesday in Minna, saying "the general's former campaign office was not affected by the destruction by protesters on Wednesday.
"The general's campaign office for the 2011 elections is located in Bosso before his eventual withdrawal and I was in charge of that office.
"The property in question was used by the state governor as building for his campaign organisation for the 2011 gubernatorial election and not Gen. Ibrahim Babangida to put the record straight."
NAN reports that the former president's health condition has been a subject of speculation since he was treated in Germany for an undisclosed illness last year. (NAN)