By Benjamin Njoku
Pretty actress-turned-painter Vanessa Nzediegwu is surely living her dreams in the world of colours. This is evident in the modest achievements she has recorded so far in this genre of art .
For four years now, this Delta State-born actress has been resolute in her desire to pursue a career in visual composition.
Although, she is still acting with a couple of new movies to her credit, the gifted actress is steadily investing more of her time and energy in her new-found hobby of painting.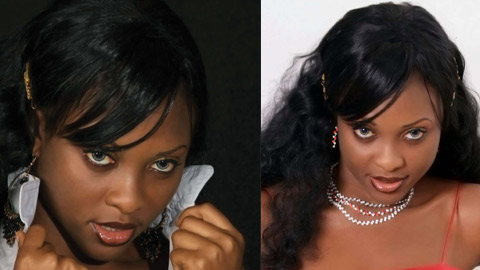 Her latest collection of works will be on show from 20th of this month through 26th , when she will drag the crème de la creme in the industry to the ETA 4th annual art exhibition of paintings and sculptures tagged, "This is Lagos."
The exhibition, holding at the Grand ball of the Eko hotel and Suites, Victoria Island, according to the actress, will witness a competition to spice up the opening ceremony.
Vanessa who has featured in local and international movies such as MNET series (Edge of Paradise), BBC World Service trust series (Wetin Dey), Comrade and Paranoia, Sins of Omission, Working for Love, Message, I am not Stupid, Touching Love, is also a model and TV presenter for Box Office.
Other artists that exhibited their works include Wale Lawson, Nina Fabunmi, Nurudeen Odebiyi, Michael Olusegun, Olawunmi Banjo, Lata Anand, Yemi Uthman, Janneke Van Lokven, Sharada Menon and Hakeem Modiu.
A self-taught artist, Vanessa said "I have always had a flair for drawing, boredom drove me into it. My first portrait was that of Genevieve Nnaji. I still has the painting in her house. After which I did the portrait of Sunny Neji. Few years back, I was introduced to an all female artists exhibition. I made four painting and sold three. Most of my works were bought by Sony Irabor. I am a self taught artist."