An apartment on a storey building at 12, Jemtok Avenue, Okota Lagos, Saturday morning,  is reported to be on fire.
According to citizen Daniel,  the occupants of the apartment were said to have travelled leaving behind one of the spouse's mother.
 Eyewitnesses say, the cause of the fire was an electrical spark from a desktop computer after a power surge. 
Meanwhile, occupants of the building  and other sympathisers  are battling to put out the fire.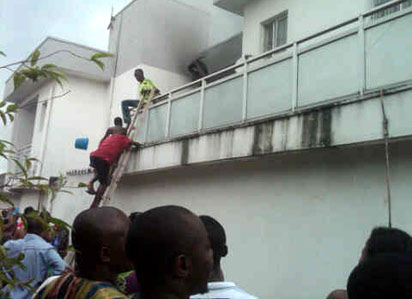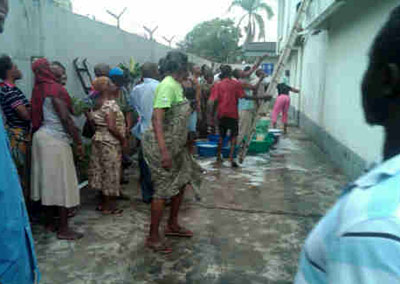 Report news as it breaks near you in Vanguard's citizen journalism initiative.
Send stories, photos and videos to:
* Twitter:  hashtag #citizenVanguard
* Mobile: SMS only – 08134742454, 07061078412
Vanguard Citizen Reports – News is now yours!
 John Abayomi, Deputy Online Editor