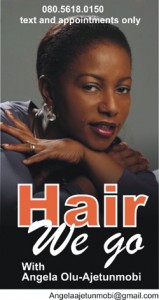 Once you sort out exactly what your scalp needs to thrive, you are half-way home. Healthy hair can only start with a clean and clear scalp; scalp that is flaky, itchy, greasy or just not 'normal' in the sense that it will need something special to help it, will not sprout healthy hair.
Now your hair: close your eyes as you try to suss out its texture. Keeping your eyes open tends to colour whatever real impressions you have of your hair, as if it is far healthier than it looks. Texture determines what needs to be done: is hair thirsty? Most hair that has been chemically straightened with the aid of a chemical Relaxer tends to be dry anyway; so expect that.
How does the hair feel to the touch: rough, smooth or too silky when you are shampooing or does is it 'slimy' when washing? Is length even all over the head? If uneven, are you refusing advice to trim to get rid of old hair and possibly split ends? There truly is no point trying to keep long hair if it looks stringy, lifeless and dead.
Cutting off split ends is not negotiable; if you don't, the hair will split right down to the scalp, leading to eventual loss. It is advisable to quickly snip off hair-ends at the point you see the split, so hair can quickly recover. Cut your losses and do not prevaricate, otherwise you cause more problems as the hair will take a longer time to recover from the split.
Yes, there are some silicon preparations available to 'seal' [for want of a better word to use] the splits but they are not fool-proof. Trust me: you will eventually have to cut off the splits if you want the hair to thrive. Long Hair only looks good when it has some density; skinny long hair is a turn-off.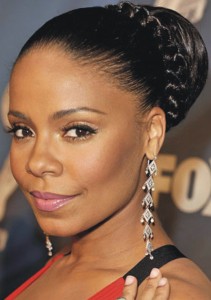 What about the colour: Is it a mousy, uninspiring colour that prompts people to always ask you when next you will shampoo your hair, because it looks dirty? Some of us are just born with hair that's a nasty colour, period! The only way out is to rely on temporary rinses to give vibrant colour if necessary. If hair has a fine, thinning texture, protein treatments are essential to strengthen and prevent easy breakage. Avoid hot-oil treatments altogether for fine hair; it drowns the hair and leaves hairstyle limp.
Consult a professional to recommend a chemical product for you. You may take advice from friends who generally have hair with the same characteristics as yours. But be careful; be dynamic even when copying. Don't stick with a formula that is not serving your purpose at the end of the day because it works for someone you know. Be ready to vary thing s a little, just to suit your specific needs.
Thanks for reading and do make it a great week!
Angela AJETUNMOBI, Esq.
NMMA TV Presenter of the year 2010