IN Nigeria, the story of malaria is a mixture of misery and  mystery. And for good reason.There is no doubt malaria is a serious disease affecting children and adults but with consequences that are graver among children and pregnant women. Although significant progress has been made to increase awareness about its prevention and treatment, malaria remains as one of the greatest public health burdens in Nigeria. SOLA OGUNDIPE reports.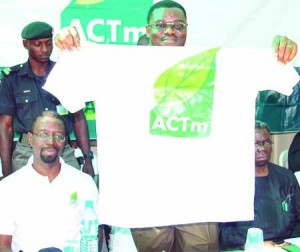 MALARIA is a disease caused by parasites spread by anopheles mosquitoes. In adults, its common symptoms are headaches, weakness, fever, aches and pains, high body temperature (chills and rigors) and bitterness in the mouth (and loss of appetite) while in children, in addition, it may also manifest in more than normal sleeping, nausea and vomiting.
It is estimated that 50 percent of the adult population in Nigeria experience at least one episode of malaria yearly while infants have up to two to four attacks annually. Almost everyone on the street has had at least one malaria attack at some point. Many persons actually suffer multiple attacks in the same year.With this heavy load, Nigeria shoulders one third of the world's malaria burden.
ACTs
Experts have realised that one of the reasons the malaria parasite continues to debilitate Nigerians is increasing resistance to older, inexpensive treatments, such as chloroquine. The World Health Organization (WHO) specifically recommends Artemisinin-based Combination Therapies (ACTs) as the best treatment for uncomplicated malaria.
However, currently in Nigeria, ACTs account for only one in five anti-malarial treatments taken. The primary reason for this is cost. On the average, ACTs cost about N1,500, which is 10-40 times more than the older, ineffective drugs.
Use of the ACTs at the community level has been vigorously promoted over the years since the emergence of chloroquine-resistant strains of the parasite about a decade ago.
Common problems with malaria treatment include self-medication, use of local herbs, use of the services of spiritualists/traditional priests or/and the use of clinic/hospital services. Similarly, common prevention measures include use of medicine (prophylaxis), insecticides (coils and sprays), ordinary mosquito nets, insecticide-treated nets (ITNs) and widow and door nets.
Though there have been some global responses to the devastating effects – including establishment of the Roll Back Malaria partnership by the World Health Organization (WHO) and the Global Fund to fight AIDS, Tuberculosis and Malaria (GFATM), more need to be done about malaria treatment.
Domestically, the Federal government has subscribed to globally acceptable malaria control and prevention measures, including the free distribution of ITNs to vulnerable groups. But a major policy was still required to put in place a programme of malaria treatment, control and prevention that is fiscally sustainable.
So, when in November 2010, the Minister of Health Prof Onyebuchi Chukwu, officially announced the kick-off of the Affordable Medicines Facility for malaria (AMFm) initiative, it was not totally unexpected.
The Minister directed all medical doctors and other health officials in the country to use ACTs henceforth for treatment of uncomplicated malaria. "The launch of AMFm will further accelerate our drive to ensure we have 50 per cent reduction in malaria by 2013," he asserted. Thus, the AMFm was born, as an innovative financing mechanism to expand access to affordable ACTs, thereby saving lives and reducing the use of inappropriate treatments.
Hosted and managed by the Global Fund to Fight AIDS, Tuberculosis and Malaria (the Global Fund), with key financial support provided by UNITAID, the United Kingdom and the Bill & Melinda Gates Foundation and with technical support provided by the Clinton Health Access Initiative (CHAI), the AMFm aims to enable countries to increase the provision of affordable ACTs through the public, private not-for-profit (such as NGO) and private for-profit sectors. It does this by providing a subsidy of up to 95 percent of the manufacturers cost of ACTs. The goal is to facilitate the increased use of ACTs by drastically reducing the cost of these drugs (potentially to N75.00 for end users for an adult dose) in malaria-endemic countries such as Nigeria. Currently, 43 importers are signed up to participate in the AMFm and are committed to making ACTs affordable and available across the country.
"The Ministry of Health's National Malaria Control Programme, Society for Family Health and Yakubu Gowon Center with support from Clinton Health Access Initiative (CHAI) are implementing this new initiative to help improve access to effective treatment of malaria in Nigeria. The AMFm, is an innovative financing mechanism designed by the Global Fund to increase access to Artemisinin-based Combination Therapies (ACTs) such as Artesunate/Amodiaquine (AS/AQ) and Artemether Lumefantrine (AL) to every part of the country," notes Dr. Chizo Ezem. AMFm Focal Person for the Family Health International (FHI).
Ezem who spoke to VF in Lagos said Nigeria and seven other countries, including Tanzania, Kenya, Niger, Ghana, Madagascar, Uganda and Cambodia, were selected to pilot the initiative, perhaps as evidence of their progress in combating malaria.
"The initiative has four objectives. First is increasing the availability of ACTs in public and private outlets; second, is reducing the cost of ACTs to a level that is comparable with other antimalarials (such as chloroquine, sulphamethamine, and artemisinin monotherapy). The third objective is increasing the market share of ACTs among antimalarials;. And four, increasing the use of ACTs, including among vulnerable groups such as poor people, rural communities, and children."
Ezem said the taskforce comprises of government, private sector, implementing partners, civil society, the National Agency for Food and Drug Administration and Control (NAFDAC) and other stakeholders and argued that the low cost of ACTs will only be made a reality if the public is fully aware of the programme, the effectiveness of ACTs and the fact that they are supposed to be made affordable by retailers. She noted that the programme was started because the high cost of ACTs and their lack of availability has led to the continued use of other less effective medicines. "This programme ensures that people suffering from uncomplicated malaria have access to ACTs at an affordable price, comparable to the prices of other less effective medications such as monotherapies. The goal of AMFm is to eventually crowd out these ineffective medicines." Already, the Federal Ministry of Health through the National Malaria Control Programme, the Society for Family Health, Yakubu Gowon Centre, CHAI and other stakeholders are engaged in the AMFm awareness campaign across the country. This begins with a grand national Launch tomorrow – March 31, 2011.
In the view of Pharm Lillian Oguguo, of the National Malaria Control Programme, in order to be eligible to supply ACTs under the AMFm, a manufacturer must meet the criteria set out in the Global Fund's Quality Assurance Policy. She observed that in keeping with the AMFm objective of countering resistance to artemisinin, manufacturers must also commit to not marketing oral artemisinin monotherapies. Already, manufacturers have signed a contract with the Global Fund which sets out conditions of supplying ACTs under the AMFm. Currently eligible manufacturers include Ajanta, Cipla, Guilin, Ipca, Novartis and Sanofi-Aventis. "This list will be updated as new manufacturers become eligible. All manufacturers are expected to have the AMFm logo on their products as a way of identifying the brands within the AMFm scheme."
Dr. Olusoji Adeyi, Director of the programme, notes that Phase I will be implemented over 24 months. "Eligible first line buyers have begun to place orders for AMFm subsidised ACTs after completing the necessary Global Fund documentation. Already, 21.6 million doses of ACTs ordered have begun to arrive. They are to be made available for distribution through first line buyers in the public, private and not-for-profit institutions. This will increase access to ACTS to all persons suffering from malaria in the country."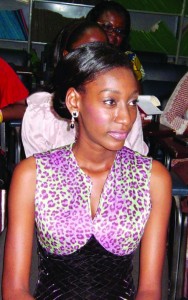 In a chat with VF, Leslie Emegbuonye, Senior Malaria Analyst with the Clinton Health Access Initiative (CHAI) pointed out a crucial element of the initiative. "All AMFm ACT packages will be branded with a special AMFm logo. The logo, a green leaf with the words "ACTm" underneath, signifies that these medicines are of high quality and affordable. These highly subsidised medicines will be available in health facilities, pharmacies and chemist stores throughout country and should be sold at about N30.00 per dose for children and N75.00 for an adult dose. People need to look for the green leaf logo anytime you purchase malaria medicine." The AMFm task force which includes the three Principal Recipients viz- the National Malaria Control Programme, the Society for Family Health (SFH) and Yakubu Gowon Centre, will officially launch a nationwide campaign to create awareness and increase visibility for the AMFm brand.
Queen Ambassador of the AMFm initiative, Miss Oluwadamilola Agbajo, told VF in a chat that sometime ago, while still in school, she missed writing an examination no thanks to a bout of malaria attack she suffered. "I was really interested in treatment of this disease and I went to the internet to find out more on available research of a lasting cure. I believe in the AMFm programme because it is appropriate." Agbajo, who is also Miss Nigeria 2010 avowed her willingness to support the Federal Ministry of Health in the AMFm initiative.
Subscribe for latest Videos