Jemi Ekunkunbor
The fifth edition of the annual Style Night took place last weekend at Tribeca in Lagos. Organised by former model and publisher of FM & B ( Fashion, modeling and beauty ) magazine, Linda Ikeji, the crowd drawing event, is aimed at promoting and celebrating up coming designers by creating a platform for them to showcase their creativity.
This year's event featured four designers,  Ambassador, Chinasa, Collins and Moofa.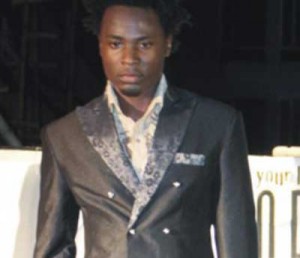 Ambassador's collection was all male designs, linen trousers and top, suits, blazers and matching shirts.
Chinasa's collection featured an eclectic mix of ankara in short dresses, mixed with other plain fabrics, and spiced with colourful stones.  Her collection was also very young and fun.
Collins like Chinasa had a mixed collection of both male and female outfits. Beside the male jackets and trendy jeans ensemble, the female outfits also paid tribute to ankara . The dresses were well embellished with sequins, stones and other materials.
Moofa's collection was set apart by unique detailing on each of her pieces.
Her designs were colourful in rich fabrics like damask and embroidered linen. Some of her designs tilted towards vintage with matching hair pieces that the models carried off so nicely. In all, it was a night of music, fashion and lots of fun.