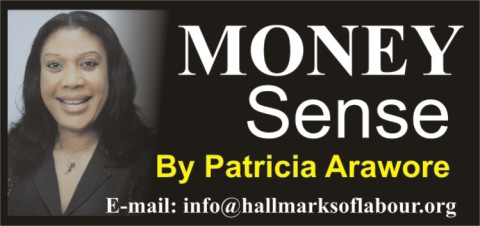 As promised, this week we shall conclude this series (Hallmarks of Labour Book 6) by trailing Alhaji Babatunde Jose's path to success as the third and final subject in the book presented recently at the Nigerian Institute of International Affairs, Victoria Island, Lagos .
You may also recall that Babatunde Jose, former Managing Director of the Daily Times and doyen of Nigerian journalism had been mentioned several times in this column and the reason is simple, as a journalist, I am inspired by him and like many Nigerians, he hails from humble beginnings and the circumstance that propelled him into greatness later in life also was not different from today.
Isma'il Babatunde Jose was born in Lagos to Hamza Brimoh Jose on December 13, 1925. He attended the Lagos Government School , Okesuna, Isalegangan and Methodist School , Yaba. In 1939, while he was still in secondary school at St. Saviors High School, Oke-Awo, Lagos , the Second World War broke out.
After the Second World War and its resultant economic problems the world over, most parents and guardians like Jose's father could no longer afford to pay their children's school fees, thus young Babatunde Jose's secondary education was brought to an abrupt end in Class 4 in 1941. But after several months of unsuccessfully trying to raise funds to continue his education, Babatunde Jose told his father not to strain himself and decided that he would learn a trade. He told his father that he wanted to be a newspaper man like "Zik".
His father then sent him to Sir Adeyemo Alakija, Chairman of the Daily Times where he was employed as technical trainee in April 1941 and thus began from the humblest beginning imaginable, Alhaji Jose's giant strides to Pen Power, Influence and Greatness. But after five years apprenticeship and failing in his bid to move up to the Editorial department in the Daily Times – Jose applied for and got a job as a proofreader with the Daily Comet where he had the great opportunity of meeting and interacting with the leading names in journalism like M.C.K Ajuluchukwu, Kola Balogun, Abiodun Aloba and most important of all, his idol, Dr. Nnamdi Azikiwe. Thus, inspired by the above listed names he soon advanced from proofreading to become a night editor and subsequently he began to write editorials.
It was therefore not surprising that in 1948 he was reabsorbed into the Daily Times as political and trade union reporter, and steadily rising many years later to the apex of journalistic hierarchy – Managing Director and Chief Executive of the Daily Times, the nations biggest national daily and publishing outfit.
Jose's recipe for Success
Indeed, his tenure as Chief Executive witnessed phenomenal growth in the number of publications in the group's stable — from two on his assumption of office to thirteen at his retirement in 1976. But what was the secret behind the success of this man who had very little formal education? According to Alhaji Jose's seven statements of beliefs and I quote:
1. Any man without religious faith is empty,
2. Leadership of a family, community or organization imposes on the leader, great responsibility to lead an exemplary, disciplined life.
3. A leader should not say or do in private what he cannot own up to in public (the truth).
4. The price of progress can only be paid for in the currency of hard work.
5. The sum total of the purpose of publishing a newspaper is to influence people's minds and that means the exercise of enormous power and responsibility.
6. Freedom of the press within the limitation of just laws
7. You cannot produce a daily newspaper if you are operating plebiscitary democracy.
In addition, Alhaji Babatunde Jose was able to achieve success for three principal reasons. The first is his determination to succeed, the second is that he was a man of great vision and innovation and finally his faith in God was unshaken.
Undoubtedly, a man to be emulated in integrity, hard work, faith in God and optimism, Alhaji Jose passed on on August 3, 2008.
Hallmarks of Labour Book 6 concluded. Next week we shall resume our normal series on Your Path to Financial Success.