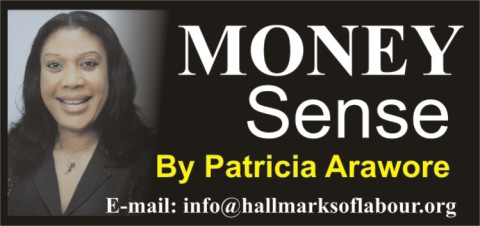 In the last edition, I told you that every decision you make with your money puts you at crossroads between truth and lies and your decision is vital. Take the path of truth and it will lead you to creating more wealth and holding onto it, while the path of lies will lead you to destroying what you already have.
Why is this so, you may ask. The reason is simple. Lies destroy trust and the loss of trust is the loss of power of every kind particularly financial power. No one, I dare say, will be comfortable to have financial dealings with any person or institution that cannot be trusted. Credibility therefore, is the key to financial success. At the international level, let's cast our minds back to the corporate scandals that engulfed some large multi_national organizations like Enron, Arthur Anderson, Worldcom and not too long ago the New York Stock Exchange. Or let us even come home and remind ourselves how the corporate lies and cover ups of some executives of our financial institutions have almost destroyed our financial well_being. Their lies propelled them to huge wealth and made them the envy of everyone of us. These executives became tin gods wielding enormous power and influence in every aspect of our social strata, winning accolades from everywhere, best this and best that of the year, as they became the toast of the media.
Even though their lies and cover ups fooled us for several years as they selfishly conned us off our hard earned resources, by misleading us into making wrong investment decisions, while amassing great wealth for themselves, such lies, as it eventually did, were bound to burst open to reveal what the Bible says that "ill gotten wealth will surely diminish" Proverbs 13:11.  The result of course, is open for us all to see. So frustrating it is that many people including myself do not even bother to look at the share index columns of the newspapers anymore. Their financial lies have led to lack of trust and confidence in our financial institutions and consequently exposed them for what they truly are, penny shares. Unfortunately though, these lies have not only affected them, but also have destroyed a great deal of our savings and happiness.
What is important to remember always is that these executives were once at that crossroads, i.e. the choice to tell the truth or to lie. Wouldn't things have been different if they had chosen the path of truth? Yes, I believe that things would have been totally different. With the correct information at our finger tips, we would have been able to decide whether we want to invest on one share or the other (based on the correct market prices) or take our investment somewhere else. Also, there would have been continued trust in our financial institutions locally and internationally with resultant increase in foreign trade and investment.
Remember that the principle is the same, if you lie about who you are financially, you will tend to spend more than what you have, you may even find yourself begging, borrowing or stealing to impress others. By trying to exaggerate your true worth, you spend on impulse rather than rational knowledge and take actions with your money that can destroy your financial life.
At this juncture, let us pause for a moment to trace the history of our current financial predicament, see how we got here and find out how we can change things for good. Whatever your situation is, remember that you must tell yourself the truth. Think by walking yourself right back to the beginning of the situation and see how you got to where you are now.
However, you must stop laying the blame on someone else as everything that happens to us in life is the direct consequence of the decisions we make. Quite frankly, it may be easy for us to blame the financial institutions or our financial advisers for luring us into putting all our savings into reckless purchase of stocks. But if we have to be truthful to ourselves, we would all agree that everyone of us knew that the bubble was bound to burst sooner than later.
To be continued.