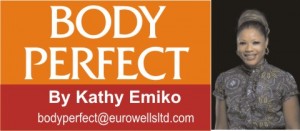 Often we get so caught up in the rules of a diet that we miss the most important part of a life style strategy: changing attitudes and perspectives about food, and eating to allow a change of habit. Some eating is habitual as an automatic response to various life situations. Old habits can be triggered into action by memories, nostalgia, even trends. Change towards a life style of wellness must include a change of attitude and relationship with food. To live free over food and dieting means being able to enjoy food without abusing it. This means walking around and not feeling deprived.
A major challenge in your personal change will be dealing with family and friends who are losing a familiar you. When they see glimpses of a new you, family and friends often feel they have more to lose than gain. Why? Being human, they dislike change; as unhealthy as you may have been; the status quo is comfortable for them.
WARNING: – Prepare for others' reactions; who will try to sabotage you, if you can expect other's negative actions and comments, you can minimize their negative effect on you. Many people express their love by feeding others RICH and SPECIAL foods, if you are on the receiving end of such an unhealthy arrangement, you need to show lovingly that food and love are not synonymous to you. Your food provider will gradually learn to express his or her love in other ways.
If you cook for a family, you may see this tendency in yourself, in wanting to please them, you may hesitate to feed them the same healthy, energy-building foods that you are eating; my family doesn't have the problem, I do. They won't give up their favorite food. "But you do not need to contribute to the unhealthiness of others any longer!" I see a great number of people who feed others all the foods they feel they can't eat. Don't be a party to the same behaviors that have trapped you.
JUST SAY NO! This is a powerful campaign against junk food often used for children; the irony of such a campaign is that we as adults can't even say no to a piece of cake or ice cream! How do we expect the kids to just say no? Peer pressure don't die in high school, it is alive and well no matter what one's age is. How do you say no? Never say, "I can't eat this" say, "I don't care for any, thank you". You will be communicating strength and decisiveness and making a positive confession. The truth is, you can eat anything; there are just some foods you choose not to eat!
I have my clients practice saying no to the bathroom mirror, to the rear view mirror while driving, even to their make-up mirrors. Just practicing the word, seeing the word form on their lips, prepares them to "just say no" to unhealthy eating. There is no need to explain why you are saying "no, thank you" when you are offered a food that doesn't fit into your wellness plan. There is no need to feel guilty either, especially when the person doing the offering is a friend who knows the efforts you are making to be free over food.
A caring friend will respect your desire for freedom and will understand a simple 'NO, THANK YOU." You will hear things like "come on, you can splurge tonight. You deserve a little fun once in a while?" "Oh, just a little bit won't hurt!" Even, "l think you are carrying this too far", "This nutrition thing is taking over your life"; prepare for discourage words and temptation. Again, answer with a simple `NO, thank you". It is your life and your choice for a healthy one. Remember, you are the only person capable of gaining the health you desire for yourself. Another person cannot force or prevent you changing.
Their words and actions may have an effect on you, but ultimately you make the decision for your actions.
Be prepared: – As you make dietary change, your body needs time to adjust physiologically and emotionally. As you start to follow the Body Perfect formula 10-10-70-10, you may experience a somewhat uncomfortable physical adjustment, lasting at least five to six days.
Expect the following:
Days 1 and 2: You may be slightly sluggish and irritable and a little dissatisfied with your self.
Day 3: One of your most difficult days, as your body will begin to feel the chemical change, it may seem that every cell is crying out for food, particularly something sweet. Expect this day to be a struggle, but not an impossible one to overcome.
Day 4: If you move it through day 3 without over eating, this won't be difficult.
Day 5: The day of the ravenous appetite; you can expect to be hungry for food, not necessarily sweets, just food! You can eat a meal and think: "that was a good appetizer, what else is there to eat?"
Days 6 and 7: It is getting easier. You begin to have more energy, and your appetite is more in your control. You are on the road to a lifetime of good eating.
When most people start a " diet " on Monday morning, they never make it past monday afternoon's "arsenic hour", if even they do, when Wednesday's third day withdrawal pains hit, the diet usually goes out the window, if they make it past Wednesday, they are destined to fail when Friday's fifth day "hunger" hit. Then it is weekend, and why get started again till Monday? This pattern is repeated week after week. The third and the fifth days are always the most difficult; circle them in your calendar in red.
Ready to develop habit: Clean up your house (body), old things must be washed again in preparation for the new clean healthy things and for quick results to show, which is a great motivation.
Tips: Always start with a detox, it is the strong foundation to a healthy eating habit, jump starting weight loss and sweeping off free radicals that lead to all forms of ill health. Detoxing is not dieting or starving or simply going on fruits for days (some fruits are not even allowed during a detox ) but cleansing with the right dietary supplement.
TESTIMONY:
Dear Kathy
Good day. I have been wanting to testify to the effectiveness of OOLONG tea for long but I have been quite busy.
I got to know you through my wife who always forces me to drive from Surulere to Ikota Shopping complex, Ajah (about 30
kilometers) simply because she wants to buy 'ordinary tea'. I am hypertensive and persistent headache is more of a
companion to me. To lessen the effect, I used to TAKEÂ ANALGESIC OR LEXOTAN until my wife refused me the drugs
and encouraged me to take 'OOLONG TEA'. What I found was that my headache lessened under 30 minutes and completely
disappeared under an hour! For the past 2 months, I have not taken analgesic except OOLONG TEA. I have also stopped taking
moduretic and my blood pressure has been steady for almost one and a half months now. Thanks to you and OOLONG TEA;
but I wish you could reduce the price from N1500; I have already exhausted the four packs I bought recently because my elder
brother who is diabetic took one of the packs and has been requesting for more ever since.
May your type continue to multiply on the face of the earth. God bless.

Lanre Isioye
08033457990
[email protected]

For DETOX SOLUTION, ORGANIC OOLONG TEA leaves, BODY PERFECT HEALING & CLEANSING cocktail and FORTRESS COCONUT MILK POWDER, call:
Lagos  08072444513
East -Â Â  08037090382
Port -Harcourt  08033099204
Benin   08062613833
Warri   08036857303
Abuja  08078933199.