With Benjamin NJOKU
The stage is set for the maiden edition of the Nigerian Film and Television Awards (TERRACOTTA) as the judges have announced the nominees in the various categories of the awards. The categories announced were feature film, documentary, student and short film, drama, comedy, soaps, game shows, magazine, talk shows, actuality, animation and other varieties.
The judges, made up of industry professionals, recognised in the field of television and film,  said the panel received 48 entries, which went through a process of filtration and then, the final judging phase.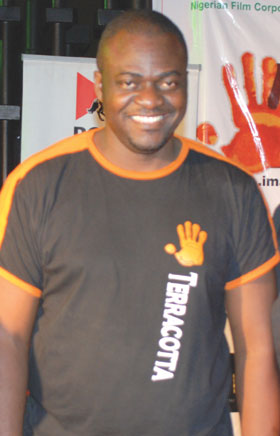 Some of the nominees in best documentary feature film are "Oriki"(DV work), "Bariga Boy'(DV work) and "Treasures of Nigeria Craft"(Pisces Audio-Visual). Also, nominated in the Best children programme are "Young Scholars' (Rwells Media Productions), "The Buzz" (Happy Face Entertainment) and "Kkb Show" (Happy Face Entertainment).
Inside out with Agatha is nominated for the Best Talk Show award, while Best Health Show award has Health Monitor (Jibe Ologhe_Rwells Media) and Goodlife (Femi Demokun_ Toluchris Ltd) as nominees.
Others nominees include Best Actor -Gbenga  Windapo (Philip Wright)_'My mom and I' Sola Fosudo (Preye Wright) 'So wrong So righ't. Best Actress award has nominees like Ufuoma Ejenobor (Lillian Wright) 'My Mom and I', and 'Age Anthony' (Sophia Wright) 'So Wrong So Right'.
Pat Gary_ Agenor [ Cynthia] 'My Mom and I', Lilian Bach [Marris] 'So Wrong So right'
Taiwo Atigogo [Aunty Philo] 'My Mom and I', Tomi Ojo [Kare Wright] 'So Wrong So Right' are respectively nominated for the Best Supporting Actress.
There are awards for merit and outstanding contributions to the development of the industry. This include nominations for the Lifetime Achievement award, Special recognition awards (local and international), Best Television Station, Best TV personalities and amongst others.
TERRACOTTA awards celebrates excellence with regard to talent and creativity in the Nigerian film and television industry. This year's edition, organisers hinted, will take on the theme of "Imagine Life without Television."