John EGBOKHAN
Atlanta 1996 Olympic gold medallist winning  coach, Willy Bazuaye has raised fears that Nigeria may have a rough outing at the 2010 World Cup.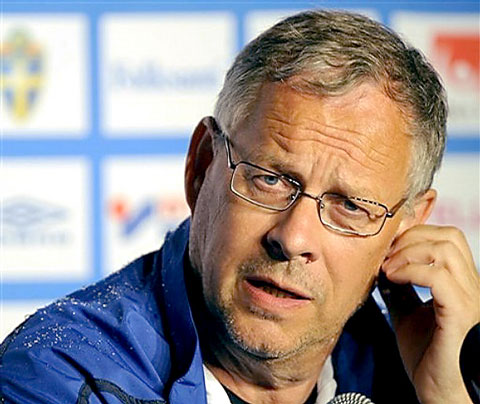 The 2010 World Cup kicks off in about eight weeks at the Soccer City Stadium in Johannesburg, with the Super Eagles flagging off their campaign on June 12 with a tie against Argentina, before further matches against Greece and South Korea.
After failing to impress at the 27th Africa Cup of Nations held recently in Angola, the Super Eagles are in a race against time to rise to the big occasion at the Mundial, but Bazuaye, who once coached the now defunct New Nigeria Bank football club, told Sports Vanguard in Lagos, that the recent changes in the technical crew, might cause further harm to the team's aspirations.
"I am not against the employment of foreign coach for the national team because if that is what we need to take our soccer to the next level, then it is a welcome development. But what I seriously frown at is the timing of the changes, which led to the demotion of Shuaibu Amodu to the Home-based Eagles while Lars Lagerback from Sweden was appointed the coach of our Super Eagles.
"With all sense of responsibility, I do not see Lagerback performing miracles at the World Cup. It would be difficult for him to prosecute a successful campaign in South Africa because, unlike other coaches, who would be taking teams to the World Cup, he has limited time to make any realistic difference in the Super Eagles.
"Since he was appointed coach, he has yet to be with the team to feel their pulse because the European season, where all our players play, is in full swing and our players are wearing and tearing themselves down in order to make their clubs prosper, which I feel would come at a huge cost to the Nigerian side, when they regroup for the World Cup.
"Nigerians should not be surprised to discover that our players would have burnt themselves out at the end of the European season and Lagerback would now come to terms with the realities on ground. I am very sorry for the man because he does not yet know the enormity of the task that he faces.
"Our football has gone down and it would take more than a five-month contract to get back on track. My advice for him is to start going round to watch our players in action in Europe and have a one-on-one chat with them, so that they would have a sense of responsibility coming into the World Cup camp", added Bazuaye at the Campos Square Stadium, where he went to thank Governor babatunde Fashola for taking care of him . He is suffering from a stroke attack but rapidly improving.