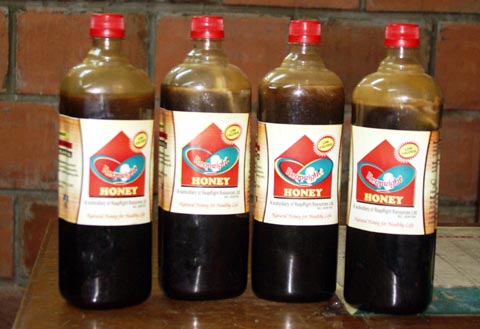 By Kingsley ADEGBOYE
MRS. Mary Adesulu is an Accounting graduate of the Federal Polytechnic, Ado Ekiti, Ekiti State. She also holds the City and Guide of London certificate in Mechanical Engineering. Despite  her educational background, Mary remained jobless for several years.
Out of sheer determination not to remain a liability to  her family, Mary in 2007 decided to venture into processing of honey having been told by a friend in the  honey business for over a decade that the business was lucrative. Today, Mary whose major duty is to process and package already harvested honey by bee keepers in Cameroun (her source of supply), now smiles to the bank regularly  apart from creating jobs for some people around her neighbourhood.
Mary told Vanguard Features that processing honey using thick clothing material as a filter to get rid of the particles in raw honey has differentiated her brand of honey from others. She said the process is to bring out the originality in honey in terms of purity and taste.
Explaining how she does it, Mary noted that after the beekeeper has collected the honey, it is processed immediately because it crystallizes when it is allowed to sit, adding that it has to be heated up between 150-170 degrees because it carries the bacterium that causes botulism, which can be dangerous since this is the very bacterium that causes food poisoning.
Mrs. Adesulu who noted that honey is actually sweeter than table sugar explained that the problem with table sugar is that it is bleached white since actual unprocessed raw sugar is brown.  She said honey is pasteurized to kill off the bacteria like botulism to make it safe to eat and to put in food.
"Honey actually does not have that golden colour, it is actually white and pasty looking before it is cooked to the point that it caramelizes. Honey also serves a purpose in medicine and in many vitamin supplements since raw unprocessed honey carries a high level of antioxidants and enzymes and aids in digestion and other health properties. What is great about honey is that it is slowly taking the place of corn syrup being used in a lot of the food that we eat today because it has been linked to cause diabetes because people eat it in such an increased amount.
"Honey is being used because it's produced naturally since corn syrup is mechanically processed. Honey is also being used in beer and other beverage like teas and is readily becoming a hugely useful product that puts a lot of beekeepers back in the spotlight to produce high quality honey.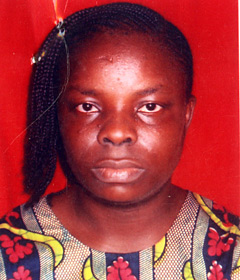 For the past several decades according to history, honey was used as medicine to provide topical relief for rashes and skin irritation.
"There are seven different ways honey can be processed, but the common one is comb honey that is heated and treated through pasteurization. Then, there is the raw honey which is the base for pasteurized honey you see mostly in the stores today. Parents are advised to be careful in giving infant honey products because of the acid levels and potential exposure to the botulism bacteria.
That is why it is wise to eat honey that has been pasteurized since you don't know what kind of exposure the bees which produced the honey have received. So, it is better to eat honey that has been pasteurized or produced by an organic farmer that does raw honey because that is probably the safest kind of honey you can eat that is not going to expose you to harmful bacteria.
"Many beekeepers are trying to take the honey they produce to the organic level because they don't believe in producing a product using harmful pesticides and chemicals. If anything organic is your best bet because these farmers only produce a product on land that is not treated with chemicals.
Organic farmers also have standards they adhere to in terms of what the market expects of the product and beekeepers are usually conscious about the natural way of doing things especially when it comes to the honey they produce. For me, to get the natural and pure honey, I use this thick Yoruba clothing material called Aso Oke to process the raw honey a customer brings for me from Cameroun. This filtering process takes a long time, but at the end of the day, all the particles in the raw honey will be eliminated and the result will be best quality honey that I package in a unique manner that will attract anybody on the street", she said.
Describing not being able to register her specified packaging bottle with NAFDAC as the major challenge facing her, Mary stated that with N100,000, a new comer into the business can start, pointing out that the take off capital will be for the cost of supplying raw honey, buying of plastic containers to package the processed honey and cost of label on the containers assuming that the new comer will have a free space in his or her premises to operate the business.
Useful  leads
* Using theYoruba Aso Oke to process the raw honey; this filtering process takes a long time, but at the end of the day, all the particles in the raw honey will be eliminated and the result will be best quality honey
* You can start the business with a capital of N100,000; the money will enable you to buy the raw honey and plastic containers for packaging
*The honey should be  processed immediately the bee farmer collects it because it crystallizes