Scientists in the United States of America are set to develop an HIV vaccine made of the virus itself.
According to the team at 'VIRxSYS' of Maryland, they plan to begin to inject people with the proposed HIV vaccine, albeit a deactivated version, after fetching successful tests of a similar vaccine against SIV — simian HIV — in monkeys.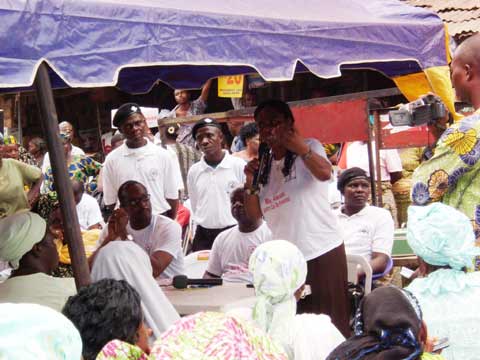 A report in the New Scientist says it has been demonstrated that VRX1023 bears the ability to control viral load over the course of four months following a challenge with a pathogenic simian immunodeficiency virus (SIV).
In addition, the scientists posted that the vaccine candidate achieved high levels of T-cell responses, outlining a 95 per cent decrement of viral load in Rhesus monkeys which received lentiviral vaccination, as compared to non-vaccinated control animals in this study.
Franck Lemiale, Director of Immunology at VIRxSYS, said, "We are encouraged by the results of this study. The combination of strong immune responses, viral control, and CD4 preservation is tremendous".
The idea is to resurrect the controversial approach which was dismissed in the case of HIV; where vaccines against many viruses are made from deactivated versions of those viruses.
"We said 'let's use HIV against itself', and that's what we're doing", New Scientist quoted Gary McGarrity, VIRxSYS's Vice President of scientific and clinical affairs, as saying.
Describing how they vaccinated monkeys, and then six months later injected them with SIV, VIRxSYS researchers said, "Within weeks of receiving the injection of SIV, concentrations of the virus had fallen by at least 95 per cent in those treated. After a year, when the trial ended, these concentrations remained low, whereas untreated monkeys became progressively sicker as their immune systems were depleted by the virus".