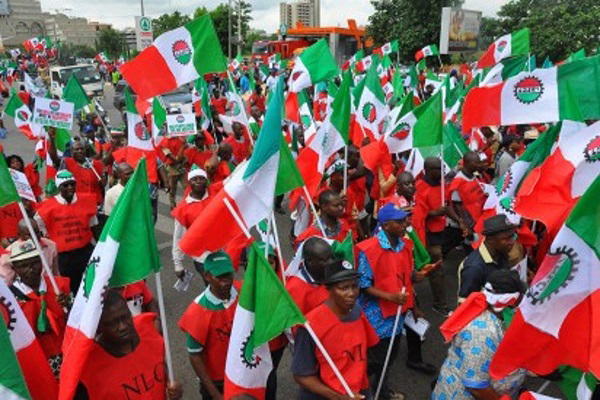 By Victor AhiumaYoung
The Organised Labour has decried the increasing anti-workers' practices by multinational companies in the telecommunications and communications sector, saying it will undermine the Federal Government efforts to use digital transformation in telecommunications sector to improve business and operational efficiencies.
However, State Controller, Federal Ministry of Labour and Employment, Lagos, Itemoagbo E A, who spoke at the 2nd Quadrennial National Delegates Conference of the Private Telecommunications and Communications Senior Staff Association of Nigeria, PTECSSAN, in Lagos, promised that it would also provide ultimate customer experiences.
The theme of the conference was "Empowering the future and navigating digital frontiers".
Represented by an official in the Ministry, Mary Ajibade, the Controller among others, said the theme was "quite interesting because we are in an era defined digital transformation and increasingly interconnected world, as every facet of our lives is now stored, transmitted and managed in the digital realm.
The telecommunications industry has changed and will continue to evolve, structural changes in the industry are centered on creating new value and ensuring that communication and content services become digital.
Digital transformation in telecommunications is highly important to improve business, increase operational efficiencies, and provide ultimate customer experiences. It is the process of incorporating the latest technology to drive organizational growth and gain a competitive advantage.
We are aware that times are stiff and we are all faced with expected or unexpected challenges but we are grateful for your willingness to go above and beyond, and you enthusiasm to keep forging ahead.
He advised staff of the telecommunications industry especially members of PTECSSAN to "take advantage of the opportunity to enhance your skills as such skills will assist you to become well-rounded individuals."
Meanwhile, lamenting rising cases of anti-labour activities in the Information and Communications Technology sector, PTECSSAN declared its resolve to fight against all forms of ant-workers practices in the sector.
According to the Association in a communique by its General Secretary, Okonu Abdullahi, "PTECSSAN shall be going after those multinational companies that hide under name of outsourcing to enslave workers in the sector including locally owned companies that disregard the constitutional rights of Nigerian Communication workers. Those companies that are labour friendly and discharge the full rights of workers shall find in us friends and social partners."
PTECSSAN had earlier informed that it was having trouble with some management over refusal to allow their employees join union as guaranteed by International Labour Organization, ILO, African Chatter, and the 1999 Constitution.
It informed that the Association had adopted several strategies to address the challenge.