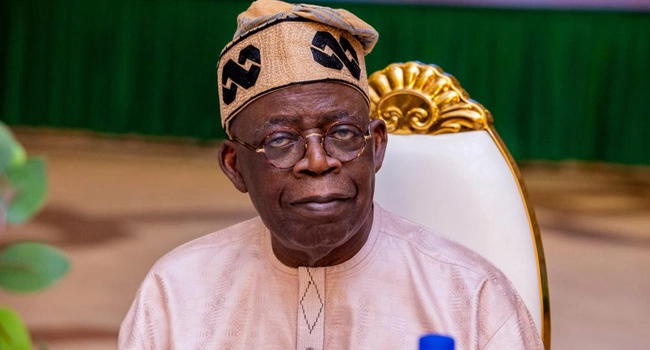 President Bola Tinubu
By Fortune Eromosele, Abuja
The Senior Pastor of the Help from Above Healing and Deliverance Ministry, Godwin Ube, has told Nigerians to support President Bola Ahmed Tinubu with their prayers saying that he is God's given leader to move Nigeria to her next level.
This was as he also urged Nigerians to express gratitude to God for keeping Nigeria in unity.
The clergy man spoke at his birthday thanksgiving service, with the theme: "Renewed Hope for Unity and Prosperity" in Abuja.
He said, "I give God the glory because we're still together as a nation, the struggle for unity still continues. The duty of we Christians is to intercede and pray for the country.
"Our unity has been sustained. A lot of countries that came together in unity are scattered but Nigeria has been intact. We're living together in love, irrespective of our different beliefs and religion.
"I thank God for the kind of President we have now, he's a father that wants to bring everybody together, he understands the country very well. He's a politician, businessman and God given leader that would drive Nigeria to the next destination.
"My advice to Nigerians is to keep on praying and looking up to God and make sure we change our ways which we know that are not good".