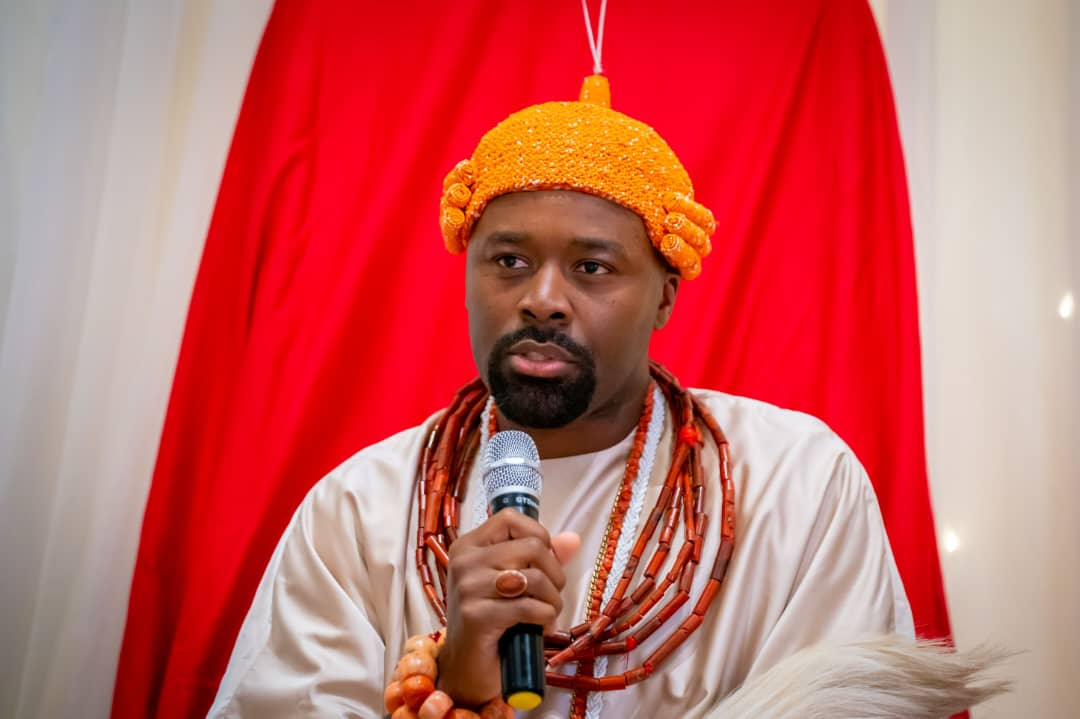 By Joseph Erunke, ABUJA
The Olu of Warri, His Majesty Ògíamẹ̀ Atúwàtse III, says the insinuation that there is conflict between the traditional thrones and Christendom is not true.
The monarch, according to a statement issued in Abuja on Monday, by his Media Consultant, Adeniyi Ifetayo, stated this when he received the Soun of Ogbomoso, Oba Ghandi Afolabi Olaoye, Orumogege III, in his Palace in Warri Kingdom.
The royal father, who insisted that both traditional throne and Christianity were not necessarily antithetical, equally debunked the assumption that traditional institutions were synonymous with superstition and the worship of creations made by human hands and reasoning.
He however ,noted that the two institutions can play a complimentary role that will contribute to the growth and development of the country.
The Olu who said he was elated by the visit, said the Soun choice of Warri kingdom as his first choice of visit was divinely directed, just as his choice for the throne was divinely ordained.
He said that they owe it to God to lead to the benefit of their people, especially against the fast-changing technological driven world.
According to the monarch, " We have a divine obligation to lead in righteousness, justice, and fairness, equity, are not empty abstractions but compelling ideals.
"Only when driven by a singular commitment to these ideals can we lead our people into visible, functional development materially, mentally and spiritually."
He said that the Warri traditional throne and that of Ogbomoso are bonded by the same tradition and should collaborate in areas of mutual interest to the benefit of their subjects.
In his address, the Soun of Ogbomoso advocated for the adoption of "Cultural Diplomacy for Development" to transform our traditional institutions into impactful partners in the quest for accelerated growth and development for the people.
"Your Majesty Ògíamẹ̀ and I are destined to lead in using what I have termed Cultural Diplomacy for Development to transform our traditional institutions into impactful partners in the quest for accelerated growth and development for our people.
"Your Majesty's masterful play as the lead Cultural Ambassador of the Iwere people is evident today in our country and around the globe.
"We and others who discern this virtue can see how it will attract ever-needed economic progress to your people.
"Our observation of these noble sentiments in Your Majesty's reign is the motivating choice of the great kingdom of Warri as our first port of call in our gesture to reach out and make friends and partners as we commence our sacred duty to lead the people of Ogbomoso Land," he stated.
The new Soun was installed on September 8, 2023, succeeding Oba Jimoh Oyewumi who transited to the great beyond, on December 12, 2021.
He was a senior pastor at the Redeemed Christian Church of God (RCCG) before his call to the throne.
Both Warri and Ogbomoso have rich histories that date back centuries.
The Soun was accompanied on the visit by Rear Admiral Jacob Ajani (rtd), Prof. Shola Adepoju (rtd), Air Vice Marshall Bolaji Adigun (rtd) – Akogun of Ogbomoso Land and Pastor Agu Irukwu.
Oba Olaoye used the occasion of the visit to announce scholarship to 10 children (six girls and four boys) from Warri kingdom in Ogbomoso through Junior and Senior Secondary School beginning next academic session.
"Your Majesty, I would like to kick-start this new reality by inviting you to send 10 Ìtsẹ̀kírì children (4 boys and 6 girls) to Ogbomoso on our full scholarship through Junior and Senior Secondary School – JSS and SSS – beginning next academic session. We fervently hope that this gesture will be reciprocated by Your Majesty, thus enabling the educational exchange to start and seal this relationship between us – as a first step.
"Once again, I thank you for the immense goodwill demonstrated by the exceptional warmth we have received today. Your Majesty Ògíamẹ̀, we very much look forward to welcoming you as a Special Guest in Ogbomoso for the ceremonies of our formal coronation." His Majesty concluded.