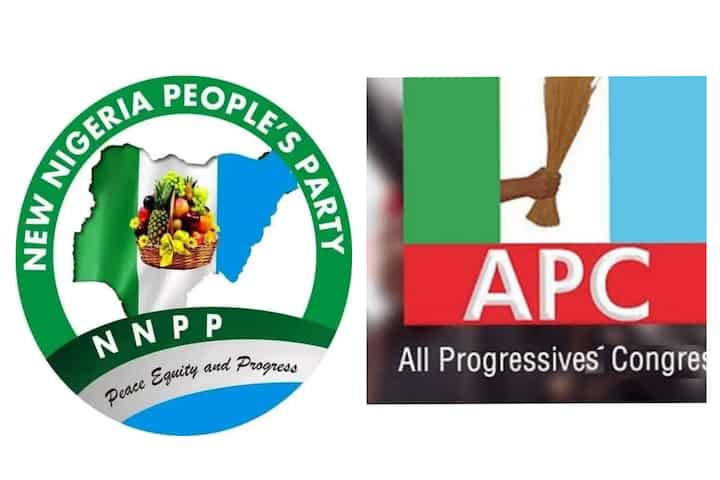 By Dapo Akinrefon
THE New Nigeria People's Party, NNPP, on Wednesday, faulted claims that it sponsored those who staged a protest at the Nigeria High Commission in London on October 1, saying they were patriotic Nigerians resident abroad who only expressed their outrage over the Kano tribunal judgement.

The National Coalition of All Progressives Congress, APC Stakeholders has faulted the protest staged in London over the decision of the election petition tribunal that invalidated the election of Governor Abba Yusuf of Kano State.

Reacting to the claims, a chieftain of the NNPP, Mr Ladipo Johnson, disagreed with the APC stakeholders saying the actions of the protesters was an expression of their outrage over the injustice they noted in the judgement on the Kano governorship election matters.

Johnson, in a statement, stated that the APC should begin to understand that protest, even by one person, "is important and should take note of such legitimate concerns and messages in such protest as freedom of speech, expression, and protests are essential parts of democracy."
He said: "As far as we know those protesters are Nigerians resident abroad who merely denounced what they see as an act of injustice as they proclaimed in their placards.
"Obviously, they are not the usual rented crowd like we see by the APC but true patriots who drew our attention and that of the global community to a sense of injustice. It is only reasonable to take into account their messages for redemption.
"The truth is that the protest obviously touched the nerves of the APC and we could see that in their negative reactions.
"However, the protest by those patriotic Nigerians has brought to the consciousness of the global community the fact that the Nigerian judiciary now needs help to be truly independent. So contrary to such negative colorations by the APC, the protesters only stressed this point rather than fighting the judiciary or any agencies of government."