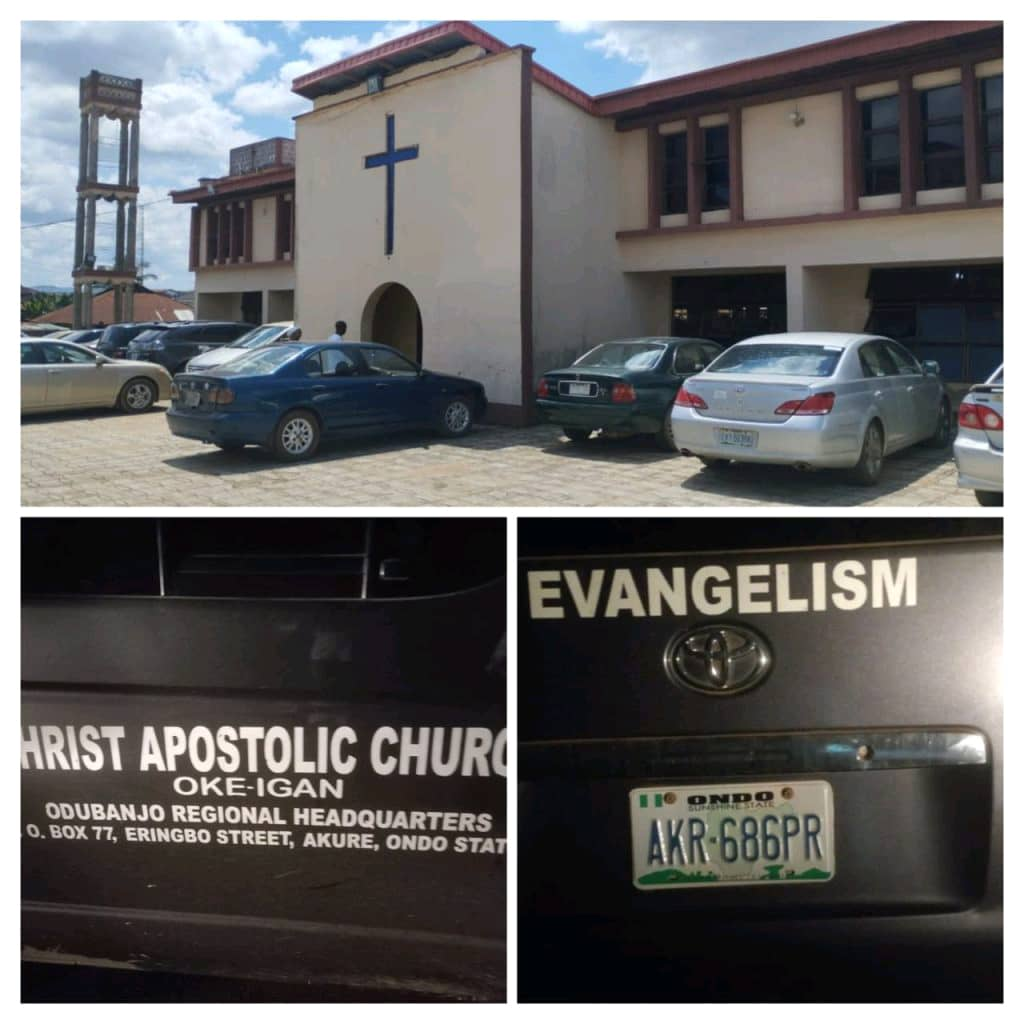 — Perpetrators won't escape God's wrath
By Dayo Johnson, Akure
The Christian Association of Nigeria, CAN, has described the abduction of 25 choir members of the CAC Oke Igan, in Akure, Ondo state, as an act of wickedness.
It added that the perpetrators will not escape God's wrath.
Recall that the victims were kidnapped between Ipele junction and Ifon, in Ose council area of the state, last week Friday.
Eight of them escaped from their captors, a day after their abduction.
The kidnappers have demanded for N50 million as ransom before the remaining victims would be released.
Chairman of the state chapter of CAN, Revd Fr Anselm Ologunwa, said this during a sympathy visit to the Regional Superintendent, Christ Apostolic Church, Pastor Benjamin Akanmu, in Akure.
Ologunwa, condemned the incessant and recent kidnapping of innocent people along the notorious lpele/ lfon highway, called on the state government and security agencies to as a matter of urgency secure the release of the victims.
The cleric said the kidnapping and abduction of the "choristers from the church was an act of wickedness and the perpetrators will surely receive the wrath of God.
He expressed disappointment towards the alarming rate of insecurity and other social vices across Nigeria just as he urged the Christian community not to relent in their prayers for the nation and the leaders.
Ologunwa appealed to the state government to ensure that all the failed portions along the road are urgently repaired to forestall future occurrence
The chairman who commended the state government's efforts at curtailing kidnapping and criminality however called for intensified efforts on its part and that of the security agencies.
The cleric also applauded the various efforts put in place since the ugly incident by the church, the security agencies and the families of the victims, assuring them of the total support of all christians in the state towards their release.
Responding, the church's Regional Superintendent, in Akure, Pastor Akanmu, said that the choristers were on their way to Ifon to celebrate with the church organist at the burial wake keep of his father last Friday.
According to Akanmu,, the kidnappers, a five man gang appeared to them at one of the failed portions of the road and ordered them into the bush after firing at their vehicle.
He said through God's intervention, eight of them regained their freedom while the remaining ones are still with the abductors.
Akanmu said the kidnappers are now demanding for fifty million ransom from both the church and family members.
He said the church has been experiencing a beehive of different people and sympathizers since the incident happened.
The cleric, pointed out that the church has strong faith in God, hence the reason for the commencement of prayers since Friday.
Akanmu, added that "I believe God will help the security agencies to rescue the 9 individuals still in captivity and apprehend the perpetrators of the criminal act.