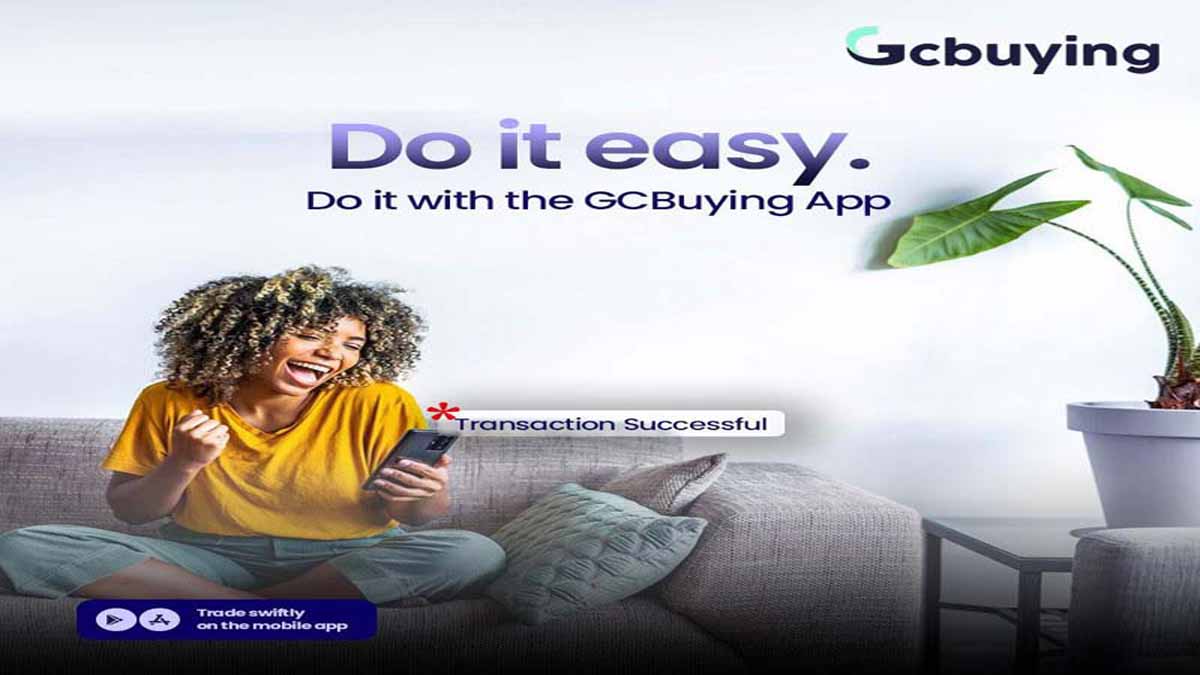 Are you in Nigeria with unused gift cards or Bitcoin that you'd like to convert into Naira swiftly and at the best rates? Look no further than GCBuying.com – your trusted platform for seamless and immediate conversions. In this article, we'll explore how this app enables Nigerian users to maximize the value of their gift cards and Bitcoin effortlessly.
Sell Gift Cards for Naira: Turn Gift Cards into Cash Instantly
Have a gift card from your favorite store that you haven't used? GCBuying.com provides a hassle-free solution to transform your unused gift cards into Naira, ensuring you get real value for your cards. Our platform supports a wide range of retailers, granting you the freedom to sell gift cards from various brands and stores.
Competitive Rates and Quick Payouts: Your Money, Your Terms
At GCBuying.com, we understand the importance of getting the best rates for your gift cards. That's why we constantly monitor the market to offer you competitive rates, providing you with the highest possible return on your assets. Plus, once your gift card is verified, you can expect instant payouts, granting you the financial flexibility you need, exactly when you need it.
Instant Bitcoin Sales: Sell Bitcoin in Nigeria Effortlessly
Navigating the cryptocurrency market can be challenging, especially when you want to sell Bitcoin quickly. GCBuying.com streamlines this process, allowing you to sell your Bitcoin instantly in Nigeria without the complications of traditional exchanges. Say hello to a straightforward solution for unlocking the value of your Bitcoin holdings.
Real-Time Bitcoin Valuation: Stay Informed, Stay Empowered
The cryptocurrency market is dynamic, and staying updated on Bitcoin's current value is crucial to making the right decisions. GCBuying.com ensures you're always in the know with real-time Bitcoin valuations. This transparency empowers you to make timely sales and maximize your returns.
Why Choose GCBuying.com in Nigeria?
Security and Trustworthiness: GCBuying.com places your security and privacy at the forefront. Your transactions and personal information are handled with the utmost confidentiality and care.
User-Friendly Interface: Our app's intuitive design ensures a seamless experience for users of all levels of expertise. Easily navigate and complete transactions with a few taps.
Responsive Customer Support: Have questions or concerns? GCBuying.com's dedicated support team is available to assist you, ensuring your queries are promptly addressed.
Swift and Reliable Transactions: We prioritize speed and reliability, ensuring that your transactions are processed swiftly, so you can access your funds without delay.
Conclusion:
GCBuying.com is your trusted partner for instantly converting gift cards into Naira and selling Bitcoin in Nigeria at the best rates. With a user-friendly platform, competitive pricing, and a commitment to security, GCBuying.com empowers you to unlock immediate value from your assets.
Unlock the value of your gift cards and Bitcoin today. Visit GCBuying.com to experience a seamless and efficient way to convert your assets into Naira effortlessly and at unbeatable rates.
Website: www.gcbuying.com
IOS app link : https://apps.apple.com/us/app/gcbuyingtech-sell-gift-cards/id1574175142
Android app link: https://play.google.com/store/apps/details?id=com.gcbuying