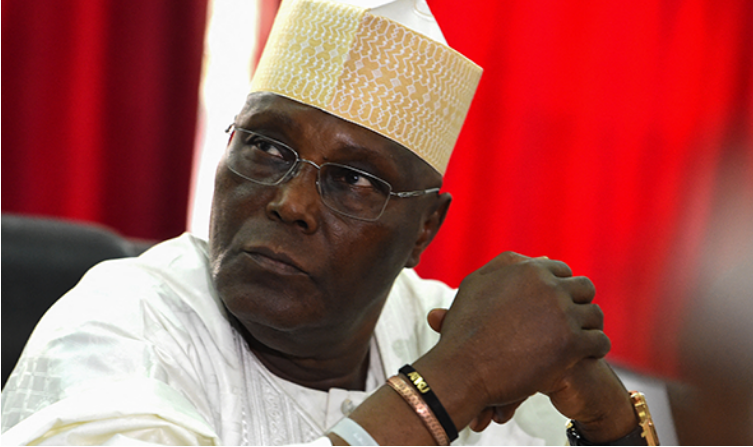 Atiku Abubakar, former vice president
John Alechenu, Abuja
The presidential candidate of the Peoples Democratic Party in the February 25, 2023, presidential election, Atiku Abubakar, has cried out over the non-availability of the judgment of the Presidential Election Petition Court three days after it was delivered.
Atiku made this known via his legal counsels who are yet to receive a copy of the judgment after formally applying to the court for certified true copies as of Friday.
This is coming on the heels of the fact that Atiku and his lawyers have just 14 days to file their appeal to the Supreme Court on the judgment.
Special Assistant to Atiku on Public Communications, Phrank Shaibu, in a statement on the matter said, "by not making available to Atiku Abubakar, Presidential candidate of the Peoples Democratic Party, the certified true copies of the judgment of Wednesday for its filings at the Supreme Court, the Presidential Election Petition Court, is undermining Atiku's and Nigerians quest for justice."
Shaibu reminded the PEPC that "it had made heavy weather at the delivery of its judgment on Wednesday that parties need to adhere strictly to the time schedule set by the court.
"The PEPC is not oblivious that three precious days of the 14-day limit for parties to file their processes at the highest court have been wasted by the Appeal Court.
"We wish to remind the PEPC that it struck out the testimonies of some of the witnesses of Atiku during the litigation at the court of first instance because their statements on oath were filed out of time.
"And now, from all intents and purposes, the same court wants to have Atiku and PDP's appeal to the Supreme Court disqualified by the reason of time deadline.
"Does the PEPC not understand that the lawyers representing Atiku/PDP need to digest the judgment as contained in the CTC, which represents the authentic pronouncements made in court on Wednesday, in order to formulate its case for filing?" Shaibu queried.
He further said, "There can be no justification for the PEPC not making available the CTC of its so-called judgment for Atiku to continue with his quest on behalf of over 200 million Nigerians for substantial justice as opposed to the judgment rendered by the PEPC.
"It is curious that the same PEPC that claimed that the judgment was ready as at the time it was delivered on Wednesday is still grappling with typos and errors, according to available information.
"Why did the PEPC not wait till next week to deliver the judgment as it would still have met the legal deadline instead of rushing to render a judgment which text is still undergoing panel beating?"
"It is anti-democratic of the court to steal, already at the last count, 3 precious days out of the 14-day time limit for Atiku to file his processes at the Supreme Court. The lost time would never be recovered."