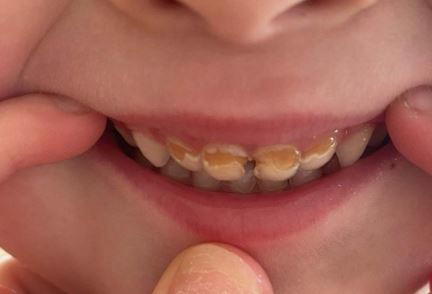 …Decry dearth of professionals
… Say only 65 Orthodontists serving 200m Nigerians
By Chioma Obinna & Abraham Ijakwu
The Nigerian Association of Orthodontists, NAO, on Tuesday in Lagos said over 120 million Nigerians (60%) have poor dentition and jaw even as it decried the dearth of professionals in orthodontics practice.
Orthodontists are specialists trained in the correction of all manners of malalignment of the teeth and the jaws and they play a crucial role in delivering optimal oral health care to the population by correcting and managing malocclusions which most of the time, if not treated, can be debilitating both functionally and mentally.
Addressing journalists shortly after its 17th Annual Conference with a focus on taking aesthetic orthodontics to the next level in Nigeria themed: Aesthetic Orthodontics: Rising to The Next Level in Nigeria," the President of NAO, Dr Modupe Adeyinka, to date, they have only 69 registered orthodontic specialists, "With a teeming population of over two hundred million and less than a hundred practising orthodontists, there is obviously a dearth of orthodontists in this great country of ours."
Adeyinka explained that most of the practitioners have moved abroad for various reasons, adding that, now, the county has less than that. "Some are in General hospitals and the fewest are in private units.''
Nothing that Orthodontics treatment was expensive because it requires surgery and is not a one-time treatment; she disclosed that Smile Train trained 24 Orthodontists on Basic Life Support training as part of the conference sponsorship.
On the need to create awareness of certain conditions that may affect the teeth, she said children should be stopped from sucking their tongue as it also affects their dentition.
She called on the Federal government to include orthodontists as primary providers under the Health Insurance Authority, NHIA, adding that it would help a lot of people who don't have the resources to access orthodontics treatment.
Speaking on the orthodontist ratio to patients in Nigeria, the vice President of NAO, Prof Idia Ize-Iyamu, who lamented that the Japa syndrome has affected the number of practitioners in the country, said Nigeria has only 65 qualified professional orthodontists, which most of them left the country to seek greener pasture abroad.
She said with a population of over 200 million people, an orthodontist has an enormous number of patients 2 million to attend to, (1 orthodontist to 2 million Nigerians), saying, "This is a big burden to the association and Nigeria as a whole."
Ize-Iyamu regretted that the majority of the practitioners are in Lagos. "Lagos is the major beneficiary of this programme because 90 per cent of these doctors are in Lagos as a result of development. Although orthodontics problem is more prevalent in the North and South-South, the association intend to cover the entire country."
Speaking on how more hands can bring on deck, she said: "At the moment, there are several doctors in training in several teaching hospitals across the country. When young dentists are coming out, even after training they go to other countries for better opportunities. So we can prevent it early so we are not overburdened. "We run programmes that cut across our centres such as the Primary schools, and secondary schools by showing them pictures and generally educating them on different mouth alignment and how we can prevent them as an orthodontist. Sometimes some of the programmes include free health checks. Our association is not all about educating us, it's also about advocacy. There should be policy implementation that provides access to orthodontics treatment. There are diseases like gum disease that can lead to heart disease; therefore it's necessary to take care of our teeth through proper cleaning by brushing teeth often".