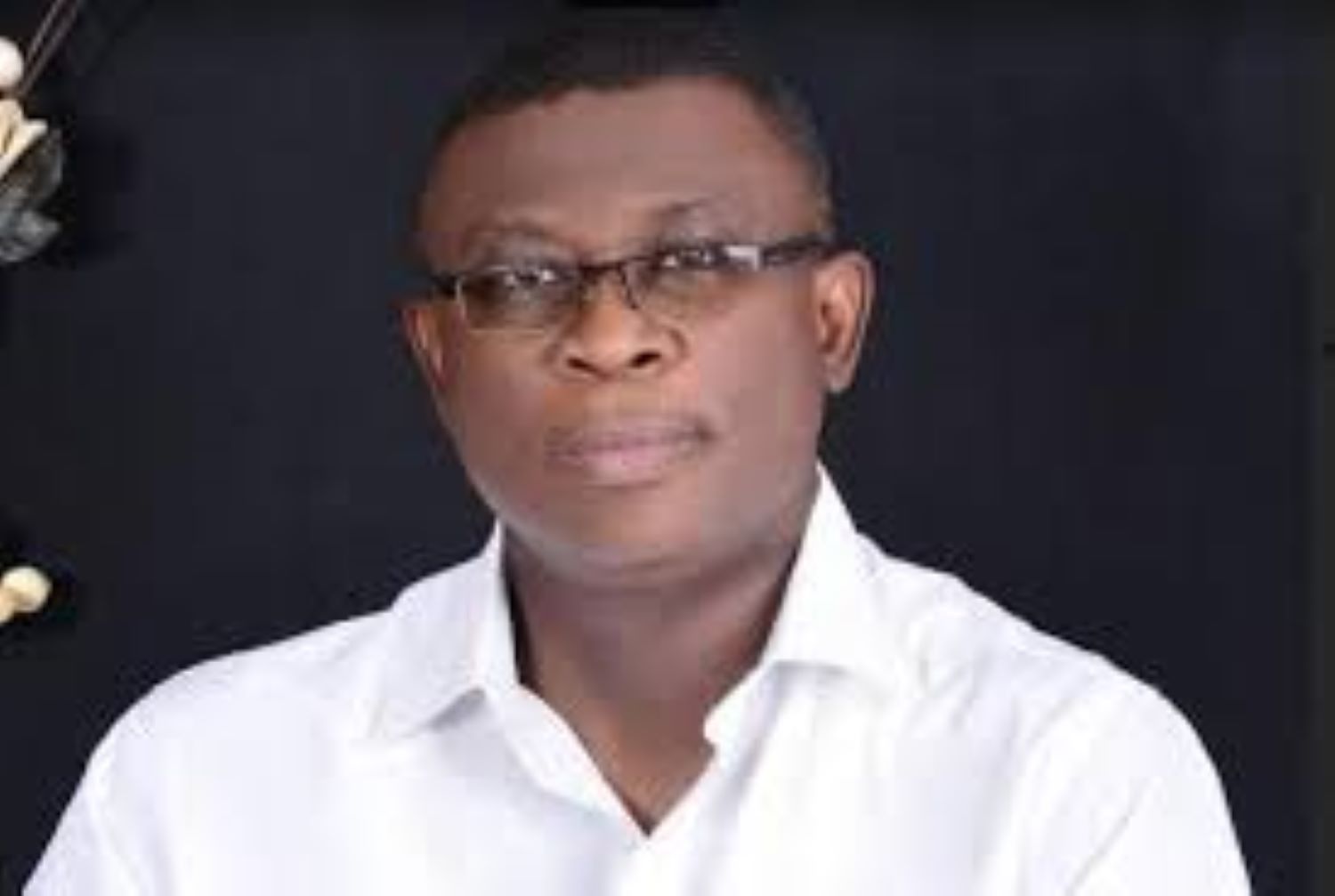 I am not a music addict, fan or follower. I stopped paying serious attention to music since 1997 after my priorities changed. Before then, I followed music trends bumper-to-bumper. I grew up in Ughelli, Ozoro and later Effurun-Warri, Delta State, listening to Fela, Sunny Okosun, Bobby Benson, Rex Lawson, Tony Grey, Sunny Ade, Ebenezer Obey, amongst others. At the local level, we had Urhobo musicians like Omokomoko and Ogute. In the 80s, it was Chris Okotie, AmasGbubemi, OnyekaOnwenu, Jide Obi, Felix Liberty among others.
I met Amas in my student days at Nsukka. I also met Tony Grey, who was our neighbour in the 80s in Warri. I saw Sunny Ade, Christy Igbokwe and some others in 1987 during my brief time in The Punch Newspapers. Many of the big musicians came to The Punch office at Onipetesi, off Mangoro Bus Stop, Lagos, to pay "homage" to the Entertainment Editor then, AzukaJeboseMolokwu, a dark-skinned, fearsome-looking, over six feet of muscles and bones. He was a real Lagos boy. Only his name and "bad mouth" gave him away as OmoBendel. He was very brash. He once asked an upcoming musician, who brought a complimentary copy of his music tape or demo to him, "Na who dey listen to your music sef?"
I attended Nigerian Music Awards (NMA) from 1991- 93 courtesy of the Publisher of Newsguru, MidenoBayagbon. He got complimentary cards from Hakeem Ikandu, his former colleague in Vanguard Newspapers. Ikandu was a very powerful entertainment editor in his time, his harmless demeanour notwithstanding. May his soul rest in peace. I attended subsequent music awards via complimentary invitations cards when I was head of corporate affairs of an insurance company.
It was in one of the years that Sir Shina Peters made that grammatical gaffe, "I wish him soonest recover," that sent the audience literally rolling on the floor laughing. I loved his music though and was one of those caught up in the Shinamaniacraze in 1990 -1991. There was also one episode when the stage was excessively polished. Tony Okoroji, the then President of the Performing Musicians Association of Nigeria (PMAN), fell while walking on the stage. Charlie Boy also fell while performing that day. Attending NMA then was like being at the Grammys.
The last set of foreign musicians I followed were Shalamar, Commodores, Lionel Richie, The Jacksons, Michael Jackson, who was and still remains my greatest all time musician and entertainer, and others in that generation. I love all MJ's tracks, but Earth Song is my favourite. It is the height of artistry, sobriety and dexterity. Celine Dion, Whitney Houston, Mariah Carey are my favourite female musicians. There are many other great foreign artists over time. Though I stopped following foreign music, I followed my brother and sister-in-law to Jay Z and Beyoncé's electrifying and energetic concert in Houston in 2018, but I scarcely recall any of their songs. I knowRihanna, Justin Bieber, Selena Gomez and many other foreign musicians, but I do not know who sang what. I am that bad now.
Basically that is my chequered sojourn in the world of music. So I am by no means a specialist in the field of music. But I write today as a patriot and a believer in the Nigerian project. Nigeria runs and flows in my veins through and through. If you are one of those who make statements like "Nigeria is finished," "nothing good can come out of Nigeria," and other derogatory words, you are entitled to your opinion, but stay far away from me. My Nigeria is troubled, but not finished. Nigeria will be great. The Nigerian system and leadership have failed its citizens many times and in many areas over the years. There is no need telling ourselves lies. But many Nigerian citizens have also contributed to the mess, so we should be careful when pointing fingers.
My focus today is on Nigerian music and the Afrobeat craze that has assumed global dimension. Young Nigerians are behind it. Afrobeat has resurrected my interest in music, specifically Nigerian music. I do not know whether it is the beat or rhythm or lyrics (I do not pay much attention to the lyrics, but I am beginning to. Some of them have great messages). I am just happy that what no government and no one has been able to successfully do, these young Nigerians are doing it big time. The Nigerian narrative is changing because of these young Nigerians.
They are rebranding Nigeria. Is it Tiwa Savage performing at the after coronation party of King Charles in Nigerian green colours? Wizkid, Davido, Burna Boy and now Asake selling out the O2 Arena? Is it Rema's song, Calm Down,beingplayed at the World Cup finals in Qatar,Davido who performed at the opening ceremony or Kiss Daniel and Patoranking who thrilled fans? Burna Boy performed at the UEFA Champions League Final in 2023. These guys sell out stadia and big arenas one after the other all over Europe and America. They get awards and recognition everywhere.
No amount of image making, politics and government efforts can achieve what these Nigerian entertainers have achieved. Before them, Nigeria was defined by poor governance, corruption, ritual killings, insecurity, internet fraud, trafficking in illegal drugs and other vices. These vices have not gone away, but the world now realises that good things also come from Nazareth, sorry, Nigeria, and have decided to bathe in what is good about Nigeria. It is something I have always wanted. Every country has its good and dark sides. Mexico is among the top five tourist destinations in the world. Mexico also has the deadliest and most powerful drug cartels in the world and the second most corrupt police in the world after Haiti. 
Around the world, India is famous for its film industry, infotech, medical tourism and now space technology. I spent three months cumulatively in India. Apart from the architecture, the people and language, it was like I was in Lagos while in Mumbai. It is the same madness and chaos on their roads, and corruption in public life. If you switch on television you hear news of bad behaviour by politicians, financial scandals, male politicians saying derogatory things about female politicians and women in general, and internet fraud. But these negatives do not define India, the positives do. The whole of Europe stinks of racism, but that does not define them. Their beautiful cities, first class infrastructure, higher standard of living among other positives define them. 
I have always prayed for Nigeria to get to that level. While we grapple with our numerous problems and look for ways to overcome them, they do not have to define us. Our positives should.
Like Fela, we can criticise those in government at all levels and put them on their toes. But while doing that, remember that Nigeria is a rough diamond that needs to be polished and the task is for all Nigerians. Fela was a harsh critic of government, but the genre of music he created is what is helping our musicians to change the narrative. What is your contribution towards a greater Nigeria, no matter how minute?
NB: I am very much aware of the many negatives in the Nigerian music industry, but I prefer to focus on the positives.