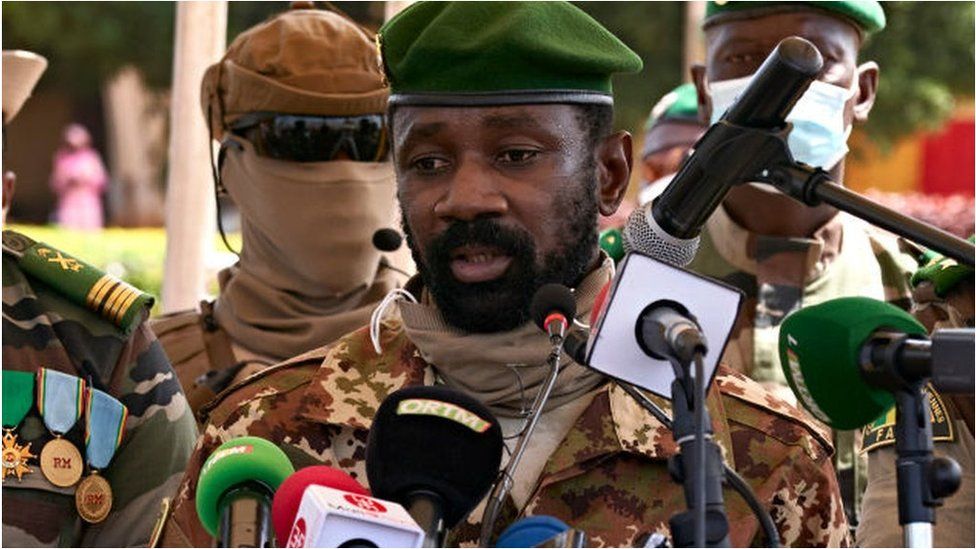 Mali's junta leader Assimi Goita
Malian political groups expressed outrage on Wednesday at the junta's decision to postpone indefinitely the presidential election that was supposed to bring back civilian rule.
The ruling junta on Monday announced a delay to a presidential election scheduled for February in the jihadist-hit West African nation.
New dates for the voting "will be communicated later," a government spokesman had said.
The reasons given for the postponement included issues linked to the adoption this year of a new constitution and a review of the electoral lists.
The spokesman also cited a dispute with French company Idemia, which the junta says is involved in the census process.
The M5-RFP opposition coalition denounced the "unilateral" decision to delay the two rounds of voting — initially set for February 4 and 18, 2024 — saying the junta needs "to respect its commitments".
Since Monday, other parties have spoken out against the postponement, which is a further challenge to the West African bloc ECOWAS.
ECOWAS has not reacted officially to the latest announcement but has been putting pressure on the junta since 2020 to return civilians to power.
The 15-member organisation, which proclaims a principle of "zero tolerance" for coups d'etat, has been faced with a succession of coups since the first putsch in Bamako, in Mali's neighbours Burkina Faso and Niger, as well as in Guinea.
The Mali junta's announcement is yet another delay to the schedule for handing back power to elected civilians.
The soldiers, who carried out back-to-back coups in 2020 and 2021, had earlier promised legislative elections for February 2022.