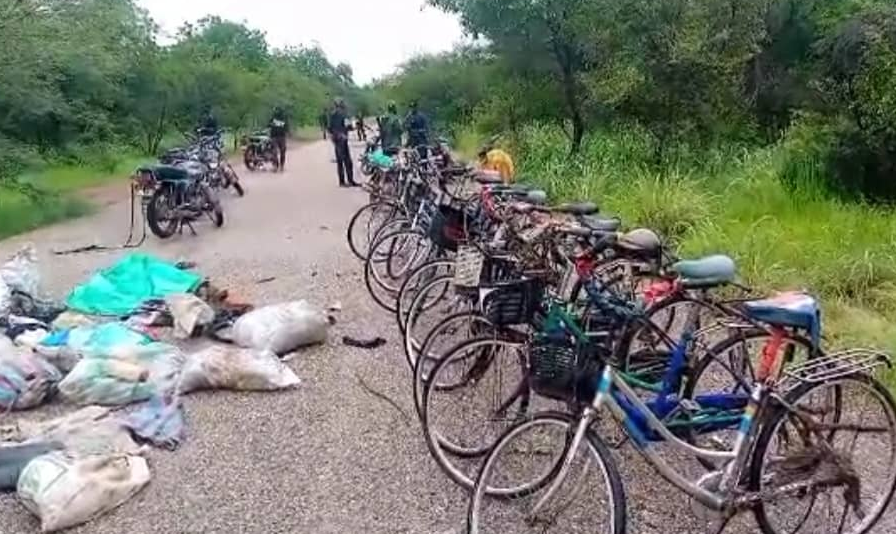 By Ndahi Marama, Maiduguri
The Nigerian troops in collaboration with the Civilian Joint Task Force eliminated six terrorists and captured one alive during a fighting clearance operation in the North East of Borno State.
It was gathered that the troops ambushed the terrorists who were transporting large quantities of logistics on their way to Sambisa Forest along the Molai -Damboa Road on Wednesday.
Confirming the incident on Thursday, Zagazola Makama, a counter-insurgency expert and security analyst in the Lake Chad region said that "the troops successfully intercepted the terrorists gunning down six on the spot, capturing one alive while the rest escaped.
"The troops recovered AK47 rifles, several bicycles, and large quantities of the logistics."
Molai is an outskirt and located about 10 km drive from Maiduguri, the Borno state capital.