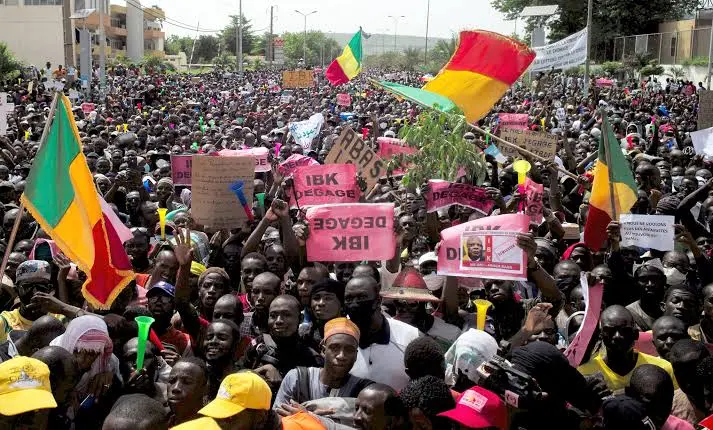 Protests over insecurity in the Bandiagara region of central Mali, which has seen recent jihadist attacks, escalated Wednesday, leaving several people injured, according to government sources.
The demonstrations had gone off peacefully and people were returning home when a group attacked police, a government source told AFP on the condition of anonymity.
Officers responded with tear gas, and some protesters turned violent.
"There were at least seven injured," including one seriously, the source said, adding that the situation was now under control.
"The population cannot ask for the return of the state and the administration and then come and attack those who are applying the law," he said.
According to a resident who spoke to AFP by telephone, the situation remained very tense.
"The reception of the protesters by the police has been violent," he said, adding that the protests denounced the "inaction of the armed forces and insecurity in the region".
Seventeen people, including five traditional hunters, were killed last weekend in the region in two attacks attributed to jihadists.
Jihadist violence that started in northern Mali in 2012 spread to the centre of the country in 2015, when Katiba Macina — an Al Qaeda-affiliated group — was established, led by the Fulani preacher Amadou Kouffa.
Mali is led by a junta that seized power in 2020 and has turned away from former colonial power France and towards Russia, both politically and militarily.
The regime has brought in Russian paramilitary fighters — described by Bamako as military instructors but by Western nations as mercenaries — to support its beleaguered armed forces.
"We share the same objective and must ensure the safety of people and their property," said the governor in response to the protesters, calling on them not to turn against the authorities.
AFP