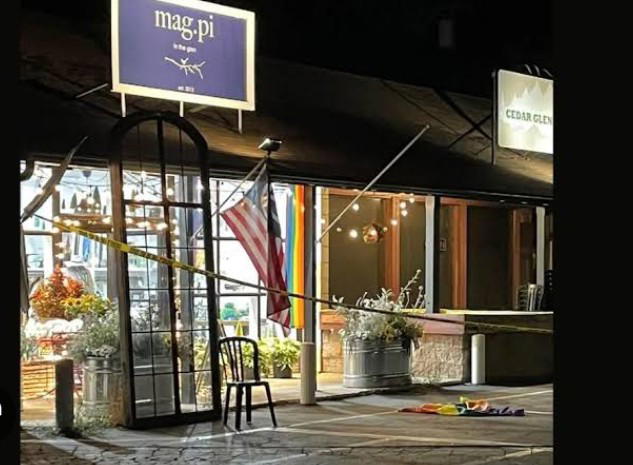 A 66-year-old business owner was shot dead in front of her shop over a dispute about an LGBTQ+ pride flag at a California, the United States on Friday.
CBS News said the incident happened on Friday at a clothing store, and the assailant ran away after the shooting.
The authorities, however, said he was later found and killed in a confrontation with officers from the San Bernardino County Sheriff's Department.
The agency said the shop owner, Laura Ann Carleton was pronounced dead at Mag.Pi, the store she owned and operated in Cedar Glen.
The small community in the San Bernadino Mountains is roughly 60 miles (96 kilometers) east of downtown Los Angeles.
Before the shooting, the man "made several disparaging remarks about a rainbow flag that stood outside the store," sheriff's officials said.
It was not immediately clear what happened when officers confronted the man, whose identity had not been released as of Sunday.
Carleton, who preferred to be called "Lauri," had a husband and nine children in a blended family.
An LGBTQ group in nearby Lake Arrowhead said Carleton did not identify as a member of the LGBTQ+ community.
But she spent time helping and advocating for everyone, and was defending her Pride flags placed in front of her shop on the night of the shooting, the group said.
There was an outpouring of support on social media over the weekend, with commenters expressing shock and sadness on the store's accounts. Many included rainbow flag emojis.
Law enforcement agencies in several states have investigated the destruction of rainbow Pride flags as potential hate crimes in recent years.