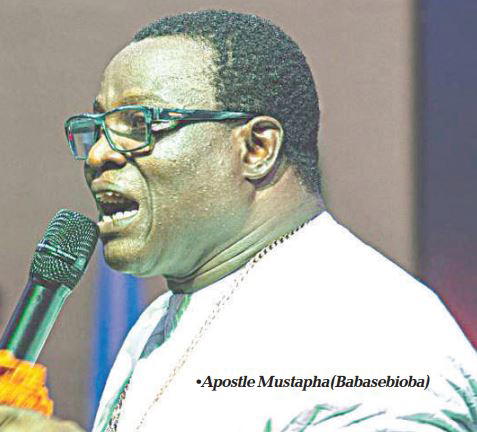 By Adeola Badru
Scriptures for reading: 2 Corinthians 4:17, Isaiah 43:2
Your current condition cannot outweigh your future glory. No condition is permanent and so are your afflictions, sufferings and disappointments.
For our present troubles are small and won't last very long. Yet they produce for us a glory that vastly outweighs them and will last forever! 2 Corinthians 4:17.
*NO CONDITION IS PERMANENT*
Straightaway, your current condition cannot outweigh your future glory. No condition is permanent and so are your afflictions, sufferings and disappointments.
You may be going through some kind of physical pain, emotional challenge or marital stress but this scripture is telling us that such challenging times are can never be permanent in our life.
God will soon bring you out of hard times. Your current trial is just a setup for triumph.
God can deliver you from any sickness and set you free from the shackles of the enemy and God is soon going to do that at soon. Get ready and be prepared for healing, deliverance and breakthrough.
Your time of elevation and restoration is underway. Prepare your heart and receive it right now in Jesus name.
None of us wants to go through a life of pain and suffering but it did happen as a moment of reality in the life of a child of God.
Let us tell ourselves the truth, your born again experience does not mean God is going to take away your troubles and solve all your problems immediately.
It means that God is going to that but, progressively and His grace will strengthen you to endure and overcome any situation that confronts you in life.
The Christian life is a call to the ministry of suffering. We have been called to partake in the fellowship of His suffering.
Therefore the notion that when you give your life to Christ then all your problems are going to be taken away is an understatement and unscriptural.
There is no biblical basis to this school of thought and you better orientate your mind before you start giving yourself false hope.
"When you pass through the waters, I will be with you; and when you pass through the rivers, they will not sweep over you.
When you walk through the fire, you will not be burned; the flames will not set you ablaze". Isaiah 43:2
Yes, God will get you out of all your troubles but He will use some of them to develop you and bring out the best in you.
His word did tell us that there would be times when we could experience some moment of hardship, difficulty, weakness or some form of pain and distress.
He described these as passing through fire and deep waters. But quickly followed with a promise that He will be with us in such deep waters and fires of life.
He did promise that He would provide a moment of relief, comfort and an escape route for us. No situation is permanent. God is able.
Keep praying and intensify your shield of faith. Victory is coming.
The apostle Paul is not an exemption. He went through much suffering in this world for being a Christian.
At times he despaired even of life, and yet despite his terrible persecution and many imprisonments, Paul willingly endured his suffering with godly grace, patient endurance, and unspeakable joy.
…Prayer
May God grant you the supernatural grace, patient and spirit of endurance and may God get you out of your troubles right now and set a table before you in front of your enemies in Jesus name.