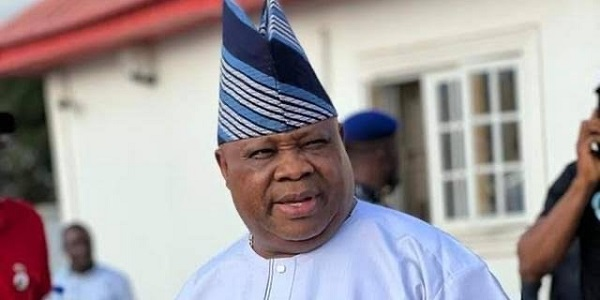 Gov Adeleke of Osun State
By Shina Abubakar
Governor Ademola Adeleke of Osun State has approved the State Climate Action Plan, with a view to tackling rising cases of climate change.
The governor also approved immediate creation of the department of climate change to be domiciled in the Ministry of Environment, to tackle the phenomenon headlong and inaugurated the Governor's Climate Advisory Council, saddled with the responsibility of coordinating the state government policy on climate change.
Unveiling the state government change agenda at the 2023 World Environmental Day, held at the Local Government Service Commission, Osogbo, Chairman of the Advisory Council, Mallam Olawale Rasheed, said the agenda was meant to reduce risk and vulnerability to climate change, strengthen resilience, enhance well-being and the capacity to anticipate, and respond successfully to change.
He added that the agenda is to ensure creation of a Department of Climate Change and renaming of the Ministry to Ministry of Environment and Climate Change.
"Osun Climate Action Act, which is the ultimate goal is to ensure the climate policy plan is transformed into an act of the State Assembly. This is to give force of law to climate goals across the sub-sectors.
"It will also ensure the creation of Climate Carbon Data Research unit at the Osun State University. This is to serve as a data bank of state Carbon credit resources for effective participation in the area of carbon credit and climate finance."