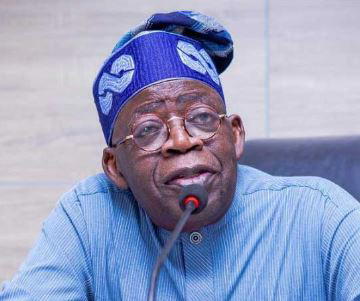 By Fortune Eromosele, ABUJA
THE Pan-Niger Delta Forum, PANDEF, led by the South-South leader, Chief Edwin Clark, has thrown its weight behind President Bola Ahmed Tinubu over his decision on fuel subsidy removal but said it was "ill-timed."
Addressing newsmen, its National Publicity Secretary, Ken Robinson said Tinubu's statement was insensitive and that there was an urgent need to take proactive steps to cushion the effect.
He said, "Fuel subsidy is a serious issue. There's an expression that says extreme disease requires extreme methods of cure. We think that fuel subsidy is an economic deceit, Nigerians at some level need it and some people abuse it. It has been as long as we remember a drain on the country's resources and particularly the resources of the Niger Delta people.
"Let me say that President Tinubu's statement during his inauguration address that fuel subsidy is gone, was rather imperious and a bit insensitive to the mood in the country. It could have been expected that the President would have avoided it and spoke to other issues and perhaps thereafter engage stakeholders at various levels before coming up with any statement of fuel subsidy.
"But the truth of the matter is, fuel subsidy cannot be sustained. People become billionaires overnight from that racket. There are a lot of anomalies from this fuel subsidy, so it has to go, PANDEF supports that it has to go.
"But in the process of making that announcement, the timing was not right with due respect to Mr President and I think what they need to do now is damage control and quickly gather stakeholders at various levels of government and bring up a national process to see how we can manage and reduce the negative effects of this decision that was taken."