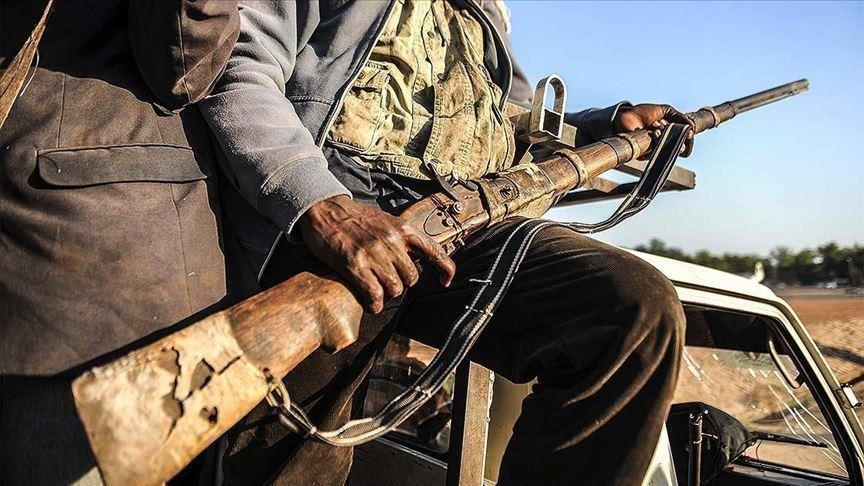 By Ibrahim Hassan-Wuyo,Kaduna
Terrorists have, again, attacked communities in Birnin-Gwari Local Government Area of Kaduna State, where they killed two and abducted about 30 locals.
The police in Kaduna were yet to react to the incident, but a survivor, MallamIsa said, the communities affected were Shiwaka, Unguwan Bagudu and Sabonlayi.
Isa said more corpses may be found in the bushes if a thorough search was conducted.
According to him, the terrorists attacked the communities because the locals could not pay levies imposed on them.
"They attacked on Monday, around 11:30 a.m., while most people went to their farms. It's the deadline for the imposed levy by bandits.
"For now, farmers are afraid to go to farms for their safety as such looming food scarcity is imminent unless the situation is arrested.
"We are still appealing to President Bola Tinubu that people in our communities are ever ready to assist in dealing with this menace.
"The problem is that, based on experience, even if the levy is paid, the bandits will never stop carrying out their attacks against innocent locals.
"These weeks, many attacks were carried out at various locations by the bandits with many unreported victims and casualties. In fact, the capital of Birnin-Gwari was stormed by the bandits twice this week. So, the situation is escalating, sincerely," he said.