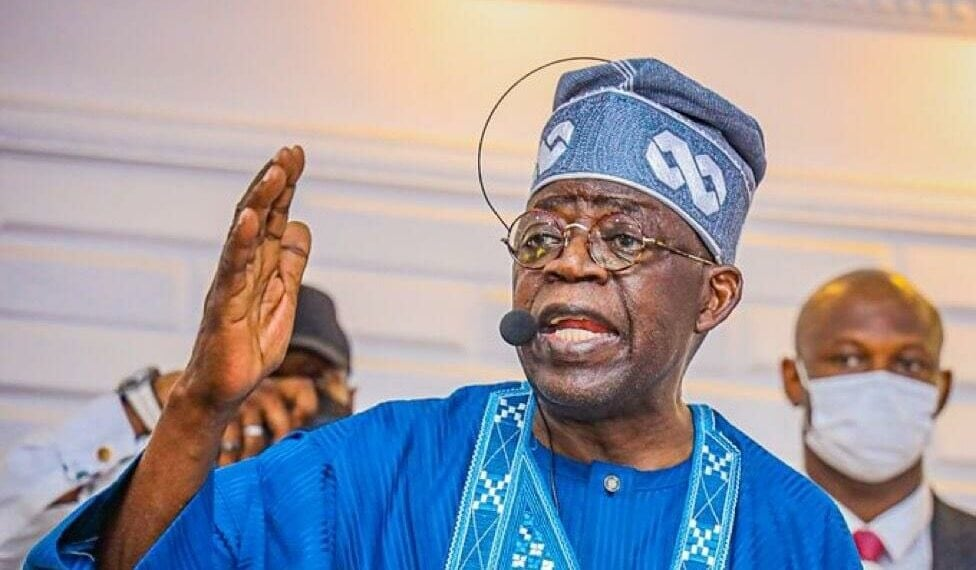 —We've stopped feeding neighbouring countries –FG
–As major marketers back President, donate 100 buses
By Johnbosco Agbakwuru, Abuja
President Bola Tinubu has directed the National Economic Council, NEC, led by Vice President Kashim Shettima to begin the process of working on interventions to ameliorate the impact of subsidy removal on the people.
This is because the major oil marketers have donated 100 mass transit buses worth N10 billion to the federal government to cushion the effect of subsidy removal.
Governor of Ogun State, Dapo Abiodun, stated this after leading some major oil marketers on a courtesy call on President Bola Tinubu at the Presidential Villa, Abuja.
Briefing State House correspondents after the courtesy call, the governor said the marketers were in the presidential villa to express solidarity with the president for his bold decision to end subsidy payment.
He noted that Tinubu's action showed his determination and courage to remove the haemorrhage that had bedevilled the country for decades.
He said the country was spending about N4 trillion annually on subsidies, which henceforth should be taken to the Federation Account Allocation Committee, FAAC for sharing among three tiers of government.
The governor said that while there would be some discomfort on the part of the people, the move would eventually pay off as there can be no gains without pain.
He stressed that any actions taken, such as an increase in the minimum wage, transportation allowances, or intervention programmes, will only serve as temporary solutions. He added that the real solution lies in transitioning to clean energy for the entire country.
According to him, Diesel and petrol-powered vehicles are no longer feasible, adding that Nigeria should follow the example of other countries, such as Egypt, where mass transit runs on compressed natural gas (CNG), and some vehicles run on electricity.
"These will be what will be sustainable that will allow us to transport people, goods and services at prices that are reasonable. That is the kind of thing that we are looking at, the kind of discussions that we're having with Mr President and the kind of approach that this administration looking at in terms of sustainability."
The Chairperson, Depot and Petroleum Products Marketers Association of Nigeria, DAPPMAN, and the
Managing Director of Northwest Petroleum & Gas Company Limited, Dame Winifred Akpani, said the courtesy visit was to express the major oil marketers' utmost support to the federal government.
She said that they were aware of the difficulties the subsidy removal has created in the country, expressing optimism that it was going to reposition the country.
She noted that Nigeria in the first three months of 2023 has spent over N2 trillion, adding that if it continued with the payment, by the end of the year, it may spend about N7 trillion.
Mrs Akpani said through subsidy, Nigeria has been feeding her neighbouring countries, adding that it can no longer subsidise fuel for African countries while its economy continues to bleed.
The marketers announced their intention to donate 50 to 100 mass transit buses as a way to help the success of the initiative, hoping that other well-meaning corporate bodies can do the same.
She said, "That is born out of the fact that we have desired, we have prayed for this day to come. And we're happy that the day is finally here."
While noting that the removal of subsidy is not about making transportation more expensive, Akpani noted that it was to reposition the country.
On the donation of the mass transit buses, she said: "And we all collectively agreed that we're going to work at providing real mass transit buses that work, the ones that run on CNG, which is a compressed natural gas and diesel interchangeably, and hopefully we're going to start with about 50 to 100. And that is in the very, very short term and these are locally produced.
"So, you see that we're also providing jobs, a lot more jobs because we're using local assembling plants, we are not importing this. That is less pressure on our foreign exchange, and that's more jobs for Nigerians.
"Mr President was very happy with that. And we're really relieved and we thank the President because he has a perfect understanding of a lot of the issues. I guess we're not surprised but we were almost amazed to use that word.
"He asked all the right questions and he pointed to who could solve this problem and that problem. So like I said, we're really, really grateful that we've had this interaction, and we'll take it from there. And hopefully, everybody here and Nigerians at large will begin to see that even if this sounded very difficult, it's a very, very good move, and very courageous.
"We've been trying to do this for so many years. No president has had the courage to do this. But now we'll have to face it and as we said, support is what is required now to sit this through."