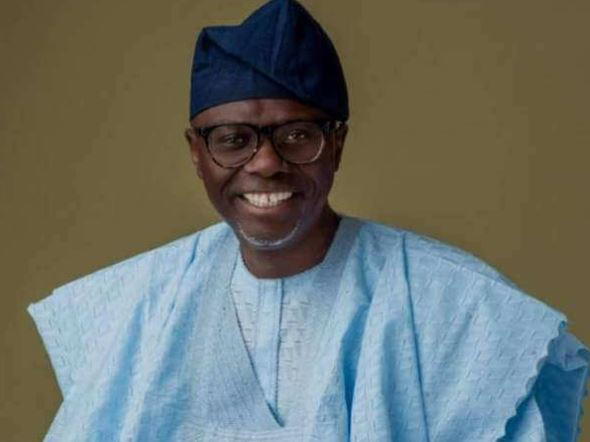 By Olasunkanmi Akoni, Ebunoluwa Sessou & Bruno Emenalo 
Governor Bababjide Sanwo-Olu of Lagos State, yesterday, dissolved the 9th State House of Assembly and inaugurated the 10th legislative session.
Shortly after the inauguration of the Assembly, Speaker of the 9th Lagos State House of Assembly, Mudashiru Obasa, representing Agege Constituency 1, was returned and re-elected Speaker of the 10th Assembly.
Also, Monisola Lasbat, representing Apapa Constituency 1, who was the Chief Whip of the 9th Assembly, was also elected as Deputy Speaker, after her nomination and general acceptance by the lawmakers-elect.
Addressing the Assembly, Sanwo-Olu said the proclamation ceremony symbolised not just the continuity of the nation's democratic journey, but also the vital role of legislative power in the system of governance.
"As we look to the future, let us remind ourselves of the importance of cooperation, dialogue, and mutual respect. The Executive and the Legislature are partners in this democratic journey.
"Our shared goal is to create a Lagos where everyone thrives, where opportunities abound, and where our cultural diversity propels us forward.
"I stand ready to work with the 10th Assembly, collaborating to drive impactful policies, and fostering an environment where the hopes and dreams of every Lagosian can be realized."
"I am confident that our collective efforts will usher in an era of unprecedented growth and development for Lagos State."
In his acceptance speech, Obasa commended his colleagues for the confidence repose in him for re-electing him as the Speaker of the 10th assembly of the Assembly.
While appreciating Sanwo-Olu for his support, Obasa said, his defence of the legislature from external forces and manipulations cannot be de-emphasised.
Speaking after the proclamation of the 10th Assembly, Obasa urged his colleagues to work with him in order to achieve the main goals.
The speaker stated, "We will need to work hard, be innovative and most importantly, stay united. As Honourable members, we must abstain from being purveyors and sponsors of negative publicity and publications about this House.
"As we begin a new chapter in the history of this Assembly, I want to affirm my commitment to the principles of transparency, accountability and good governance."