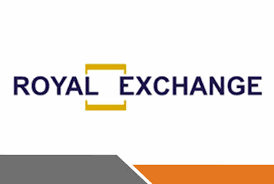 By Rosemary Iwunze
Royal Exchange General Insurance Company (REGIC) has declared a Gross Written Premium, GWP, of N14.20 billion for the financial year ended December 31, 2022.
This was disclosed by the Chairman of the company, Mr. Ike Chioke, during the company's 15th Annual General Meeting in Lagos.
Chioke also stated that the accounts, which have been approved by the National Insurance Commission, NAICOM, show that the company is on the path of profitability and sustained growth, as all financial indices are positive for the company and future results will position Royal Exchange General Insurance Company as a profitable enterprise in the insurance industry in Nigeria.
A further review of the results shows that the total net claims paid to policyholders increased to N1.97 billion, representing a 43percent growth in paid claims, when compared to the 2021 figure. Underwriting profit increased marginally by six percent from N1.70 billion in 2021 to N1.81 billion for the period under review.
Speaking on the performance of the company, Chioke said: "During the year under review, the company carried on with consolidating our plans and strategies, deploying resources to ensure we remain on the right path towards growth and profitability. Going forward, we will continue to invest in our people, facilities, and ICT infrastructure to deepen market penetration in the direct and retail segments, enhance our product offerings in the market, grow our Agric portfolio and leverage business analytics for strategy and decision making".
Also speaking, Managing Director/Chief Executive, Mrs. Ebelechukwu Nwachukwu, said that despite the very harsh operating environment, the company was able to grow its topline figures and maintain its leadership in key corporate accounts, participating in large-ticket insurance transactions, its renewed focus on the retail markets – which continues to be a growth market – and agriculture insurance, which is beginning to gain traction in the insurance market in Nigeria.