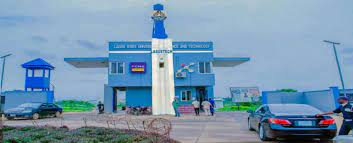 By Niyi Okiri
LAGOS State University of Science and Technology, LASUSTECH, Ikorodu, Lagos State, is taking steps to reduce the menace of plastic pollution and embark on the sensitisation of its neighbouring communities.
Also, the university is to champion the campaign for the promotion of recycling and safe disposal of the material.
This was stated by the Vice Chancellor, Prof. Olumuyiwa Odusanya, during the celebration of the World Environment Day, which had its theme as 'Solutions to Plastic Pollution'.
Quoting global statistics, Odusanya noted that about 22 million tonnes end up in rivers and oceans causing danger for ocean life, food security and damage to the blue economy.
The VC said solutions to plastic pollution required concerted efforts, including financial incentives, appropriate disposal, reduction in use, and recycling.
The keynote speaker, who is the former Head of Centre for School and Community Science and Technology Studies, SACOST, at the Institute for Educational Research and Innovation Studies, IERIS, University of Education, Winneba, Ghana, Prof.
Kolawole Raheem, noted that "there is need to create more awareness and encourage communities to work on finding formal and informal solutions.
Also, there should be a 'pay-as you-throw' system, which requires citizens to pay a variable rate per kilogram for a bag of mixed garbage.