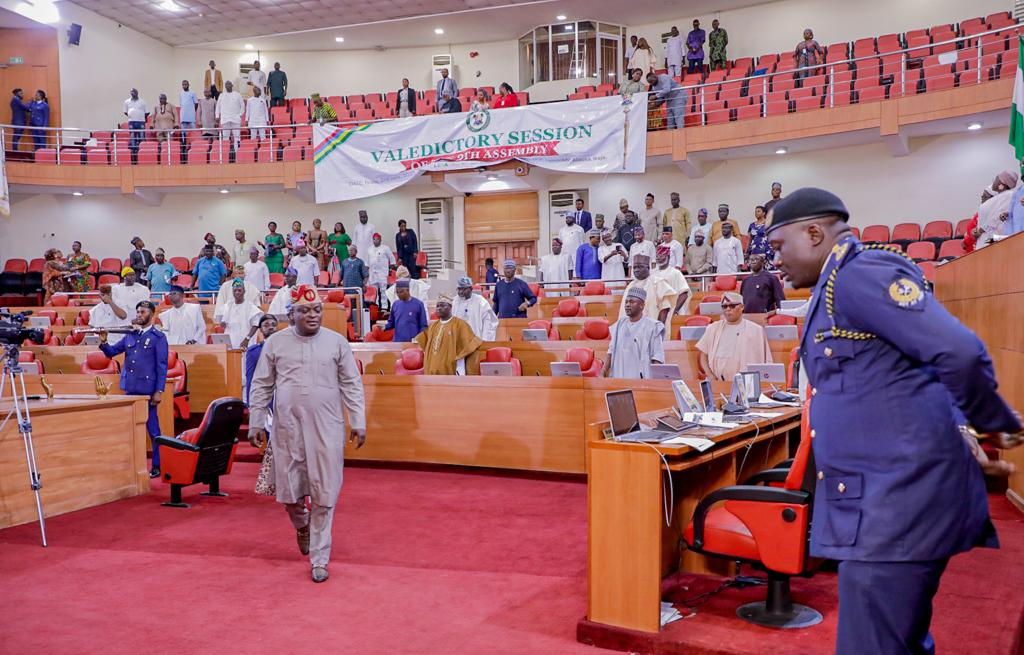 By Ebunoluwa Sessou
Speaker of the Lagos State House of Assembly, Mudashiru Obasa has said that the House has passed 46 Bills and 120 resolutions within the period of four years.
Obasa disclosed during valedictory service which also served as the last plenary session today at the Chamber.
It will be recalled that the 9th Assembly was inaugurated on June 7, 2019, and ended on June 2, 2023.
While congratulating his colleagues for a fruitful tenure in office, Obasa solicited the support of the returning lawmakers and other lawmakers-elect to serve as the Speaker of the 10th Assembly.
Speaking on behalf of the returning lawmakers, the immediate past Chief Whip of the House, Mojisola Lasbat Meranda, said Speaker Obasa had no rival.
"I give it to the Speaker Obasa for being able to coordinate 40 members of different backgrounds, thinking and religions and even different tribes because we had Jude Idimogu," she said.
"Obasa is the best man for the job. The experience, capacity and leadership skills are there and I don't see anybody matching up to him.
"He will be returning as a sixth timer and I don't think any of us is on the same pedestal with him. I wish him all the best in the 10th Assembly because he will lead us again. He is a fantastic man", she said.
Speaking on behalf of the 20 first-term lawmakers-elect, Oladipo Olayinka Ajomale, who will represent Oshodi/Isolo 2 at the 10th Assembly, said he and his colleagues have resolved to support Obasa as Speaker of the 10th Assembly.
"I can assure you that the 20 of us who are new are fully in support of Speaker Obasa for the 10th Assembly because we have learnt and understudied and we know that this is a man who has proven himself over and over again to be the best man for the job", he said.