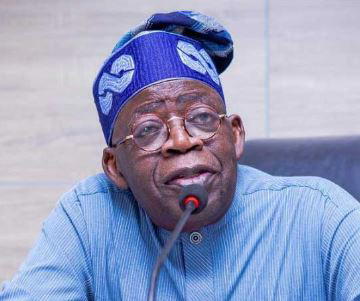 By Joseph Erunke
A population development expert, Prof Rhoda Mundi, has advised President Bola Tinubu to implement the National Population Policy and fund family planning programme in the country.
The professor of Geography with specialisation in Population Development said for Nigeria to reverse the trend in insecurity, unemployment, and dwindling economic fortunes, the nation must implement the national population policy and invest in family planning.
Mundi, who is the National President, Population Association of Nigeria, said this Thursday, while delivering lecture with a theme:" The Paradox of Population Growth in National Development", at the 41st inaugural lecture of the University of Abuja.
Supported by the Development Research and Project Centre under the Partnership for Advocacy in Child and Family Health at Scale, she said the nation's population trajectory which will take the nation to over 400 million by 2050 is a disaster waiting to happen.
She therefore urged President Bola Tinubu to provide adequate funding for family planning, implement the national policy on population, and collaborate with subnational governments to ensure productive population that will drive nation growth.
While disclosing that although population on itself is not a negative challenge, she said where more people are pursuing less economic opportunities, the likelihood for banditry, criminality and backwardness will spell doom for the country if left unchecked.
She said:" I am calling on President Tinubu to implement the national population policy and invest in family planning. To solve the population paradox, it is imperative for Nigeria to accurately determine its population and implement measures to intentionally create a productive and manageable population. This will enable effective national planning and the realization of the country's development objectives.' She added
Mundi also emphasized the need for collaborative efforts at the national and subnational levels to address the challenges posed by the country's increasing population. This is particularly important given the country's current situation as a young democracy still in the process of development.
In advocating for the importance of family planning funding towards achieving demographic dividends and sustainable development, Dr. Stanley Ukpai, Director of Projects at the Development Research and Projects Centre, emphasized the opportunity presented to the new administration in this fiscal year to continue and build upon the policy processes established through the FP 2030 recommitment and the Family Planning Blueprint.
This he said, would ensure adequate and sustainable financing for family planning at all levels and consolidate the previous government's efforts toward this crucial goal.
"Achieving family planning 2030 policy recommitments is also a cardinal strategy for implementing the National Population Policy which has strong correlations with poverty reduction and sustainable economic development more broadly. Given the recent effort for economic recovery, Nigeria can do well to prioritize investment in family planning as a strategic course of action, "he said.