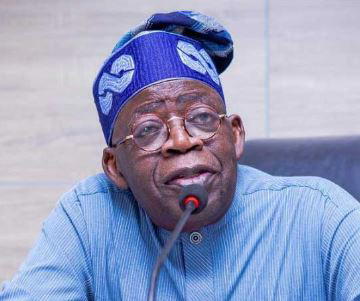 —Urge military to change attitudes towards Nigerians
By Johnbosco Agbakwuru, Abuja
Security experts have told President Bola Tinubu to review the Nigerian security strategy and reduce reliance on Interpol for intelligence so as to tackle the challenges of insecurity in the country.
The security experts from Nextier SPD advised the military to change their attitudes towards Nigerians and use consultation models to reconnect with them.
These were among the takeaways at Nextier's most recent edition of her Development Discourse, hosted by Patrick Okigbo III, Founding/Principal Partner at Nextier; Prof. Darren Kew, Associate Professor of the Department of Conflict Resolution, Human Security and Global Governance; and Dr. Ndubuisi Nwokolo, Managing Partner at Nextier and head of Nextier's Security, Peace, and Development business unit in Abuja.
The conversation was focused on the preparedness of President Tinubu's administration to deal with the volatile security issues with a focus on key drivers, prior intervention, and an outline of the fundamental building blocks of an effective security strategy.
According to the experts, "A review of the Nigerian security strategy is paramount and should take precedence. There should be concerted efforts by the government and security agencies to build trust and stamp out corruption.
"The military should change their attitudes towards Nigerians and use consultation models to reconnect with them. Consequently, there is a need to put the house together by reducing reliance on Interpol for intelligence and creating a West African equivalent. "
They contended that over the last 15 years, Nigeria has struggled with violent conflicts ranging from terrorism to banditry to secessionist agitations countrywide, stressing that the fundamental drivers of the conflicts are quite complex.
They further noted that 2022 Nigeria Violent Conflict Report from January to December by Nextier captured the country's dire security situation, adding that Nigeria's complex insecurity situation cuts across the six geopolitical zones with terrorism in the Northeast, banditry, farmer/herder conflict, and, ethno-religious conflict in the Northwest and North central. Secessionism and kidnapping in the Southeast, cult activities and kidnapping in the Southwest and Southsouth. No state is spared, with different regions having peculiar issues.
Dr. Nwokolo said, "People are being kidnapped; incidentally, some of them are ritual killings and organ harvesting… in the Southwest."
On the fundamental drivers of the conflicts, Professor Kew argued that an overarching issue in Nigeria's insecurity is "the lack of legitimacy of the Nigerian state" regarding a working state that addresses basic human needs for survival.
He said, "The state only needs to get some basics right to unlock the potential of a largely entrepreneurial demographic; however, this is lacking due to massive corruption in the system.
"Another driver is the political economy of violence, with the low standard of living pushing people into violence to improve their lives. The Niger Delta militants pioneered this. In recent years Boko haram, kidnapping and others have become embedded in the political-economic landscape with "political actors and state actors deeply colluding with other actors" countrywide.
"Banditry will likely continue as it is very lucrative and a way of life for perpetrators. President Tinubu will have a short time before he has to put forth radical reforms tackling the security concerns head-on to convince the Nigerian people, unlike the previous administration that took nine months to assemble a cabinet."