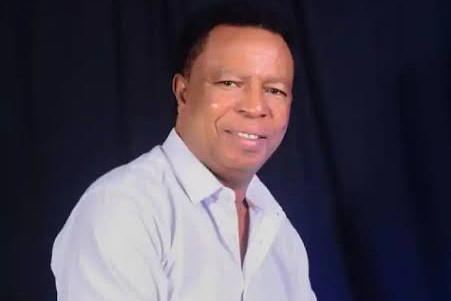 By Paul Olayemi
The governorship candidate of the New Nigeria People's Party (NNPP) in the just concluded gubernatorial election in Delta State, Engr. Chief Goodnews Agbi, PhD, has officially resigned from his membership of the party under which he contested the 2023 general election.
Agbi also announced his defection to the Peoples Democratic Party (PDP) with his teeming supporters across the state.
The former NNPP governorship candidate, one of the major opposition figures in state, was a founding chieftain of PDP before leaving the party several years ago for the opposition.
In a resignation letter addressed to the national chairman of NNPP, the renowned educationist turned politician, said he was joining PDP in the overall interest of bringing true development to all parts of the state.
He stated that he was joining forces with Governor Sheriff Oborevwori's PDP to consolidate the enviable achievements of the immediate past governor of the state, Dr Ifeanyi Okowa.
Agbi stated that now that elections have come and gone, it's the duty of every patriotic Deltan to support the administration of Oborevwori to deliver on his electioneering campaign promises.
He noted that the era of using opposition to distract government programs and policies was gone, and vowed to mobilise other opposition figures in the state to join forces with Oborevwori to develop the state.
The former NNPP governorship candidate also called on Nigerians to unite against the misrule of the All Progressives Congress (APC) led federal government.
He predicted that the 2027 general election, particularly in Delta, would be tough and will be keenly contested "as the dramatic personae in APC are already practicing their 'evil' dancing skills. There is therefore the need for political stakeholders in the state to join forces with PDP to finally bury APC by ambushing every of their nefarious plots."
Agbi pledged to bring to bear his worth of experience so as to ensure that Delta remains PDP controlled state.
Engr. Agbi, while congratulating Governor Oborevwori on his victory and successful swearing-in, commended former Governor Okowa for the choice of Oborevwori as his successor.
He also commended Okowa for his sterling performance as governor for eight years, adding that Deltans will not forget him in a hurry.