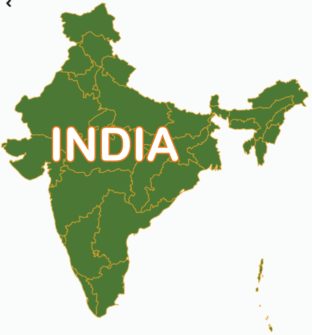 At least 120 people were killed, more than 850 more were injured and many others are feared trapped after a grisly three-train collision late Friday in eastern India's Odisha state, local officials said.
Images broadcast on local stations showed smashed train compartments torn open with blood-stained holes of twisted metal, and scores of passengers lying beside the tracks near Balasore, about 200 kilometres (125 miles) from the state capital Bhubaneswar.
"We have more than 120 deaths per the last count and the number is increasing as there are a lot of serious injuries, head injuries," Sudhanshu Sarangi, director general of Odisha Fire Services, told AFP from the accident site.
"A very sad incident and the prognosis is not good".
Odisha state's chief secretary Pradeep Jena confirmed that "about 850 injured people have been sent to hospitals", with rescue work ongoing.
"Our top priority now is rescuing (the passengers) and providing health support to the injured," he said.
Amitabh Sharma, executive director with the Indian Railways, told AFP that two passenger trains "had an active involvement in the accident" while "the third train, a goods train, which was parked at the site, also got (involved) in the accident".
With rescuers at the crash site pulling the wounded out of the wreckage, fears mounted that the toll could still rise.
"The casualty figures from the ground or clarity on the number of injured is very difficult to assess for us at this moment," Sharma said, amid reports that many passengers were still trapped under mangled rail cars.
Anil Kumar Mohanty, a medical officer in Balasore, told AFP that "we have rushed doctors and medical staff to the accident site".
One survivor told local TV news reporters that he had sleeping when the accident happened, and woke to find himself trapped under around a dozen fellow passengers, before somehow crawling out of the carriage with only injuries to his neck and arm.
Another TV station showed graphic images of a train car toppled to one side of the track, as residents tried to pull victims to safety.
-'All hands required'-
SK Panda, a spokesperson in Jena's office in Odisha state, called it "a heavy accident".
"We expect that the rescue work will continue till at least tomorrow morning," Panda said. "On our part, we have prepared all big government and private hospitals from the accident site to the state capital to cater to the injured".
The spokesperson added that authorities had already rushed "75 ambulances to the site and had also deployed many buses" to transport both the injured passengers and survivors from the site.
Indian Prime Minister Narendra Modi said he was "distressed by the train accident".
"In this hour of grief, my thoughts are with the bereaved families. May the injured recover soon", Modi said on Twitter, adding that he had spoken to railways minister Ashwini Vaishnaw to take "stock of the situation".
Vaishnaw said that he was rushing to the accident site.
"Rescue teams mobilised from Bhubaneswar, Kolkata, National Disaster Response Force, state government teams and air force also mobilised. Will take all hands required for the rescue ops," he said on Twitter.
India is no stranger to railway accidents and has seen several such incidents in the past, but railway safety — thanks to massive new investments and upgrades in technology — has improved significantly in recent years.