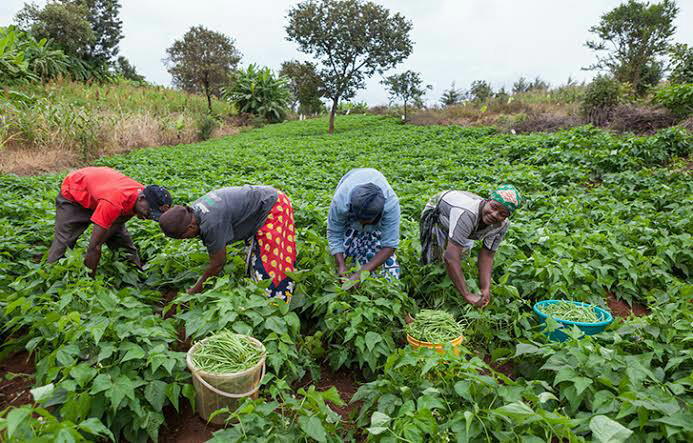 …calls for appointment of persons with impeccable character
By Gabriel Ewepu
THE All Farmers Association of Nigeria, AFAN, Friday, tasked President Bola Tinubu, on stemming worsened corruption and block foreseeable leakages for Nigeria to emerge an economic giant in the global stage.
The National President, AFAN, Arc Ibrahim Kabir, said Tinubu should go beyond the removal of fuel subsidy and quickly put in place sustainable mechanism that would block avenues created for milking Nigeria dry of he wants to make economic impact and rapid development.
According to Kabir, the President should outsmart corrupt persons who are already planning on how to devise means to enrich themselves through positions they will handle as political appointees, hence the President should ensure qualified and patriotic Nigerians irrespective of their backgrounds should be appointed to man relevant Ministries, Departments and Agencies, MDAs, with the view of producing positive results.
He said: "A new dawn is imminent in Nigeria beyond fuel subsidy removal, blocking incessant leakages and decisively stemming corruption in all its ramifications.
"The ability to act in unison to stem corruption whenever and wherever it occurs will put Nigeria among the most economically advantaged nations of the world considering its abundant resources such as oil, a large youthful population, many mineral resources and agricultural land.
"That we are grappling with debt, poor energy resource, poor health care facilities and a host of other necessities required for the optimum push to the attainment of economic prosperity can be traced to mismanagement and corruption.
"The discipline to resist and loath the lure and the mirage of illegitimate largesse gained from political office will definitely minimize the incident of corruption in the public service and the overall governance architecture in Nigeria.
"It is quite refreshing that we have started to realistically appraise our peculiarities by the removal of fuel subsidy but there are many more issues around corruption that we have to have the courage to deal with decisively.
"The President should follow through by appointing people on merit, holding such people accountable for any failure to attain defined milestones within fixed timelines.
"In areas like Agriculture, power, the management of the economy, health and public administration the President must put a high bar in the appointment of highly competent people, with a pedigree of hard work and uncommon integrity.
"There are very good examples of China, Singapore and India which are everyday reminders of the potentiality of deliberately taking the gauntlet to make a nation to exit economic challenges and to be able to majestically walk into general prosperity.
"The Nigeria of 2023 and beyond cannot afford doing business as usual otherwise it risks total economic failure and near total disintegration."
He further called on the President to acknowledge and appreciate hard work, patriotism and reward such persons adequately in order to encourage others to do the right thing in service delivery and demonstrating integrity.
"The President must also reward honesty, probity and selflessness in the public service to encourage sustainability generally", he said.
He added, "I dare say the challenge for all of us is to resist corruption, embrace nation building by working to better our lot as brothers and sisters.
The Nigeria project calls for all hands to be in deck and not telling fairy tales to future generations."