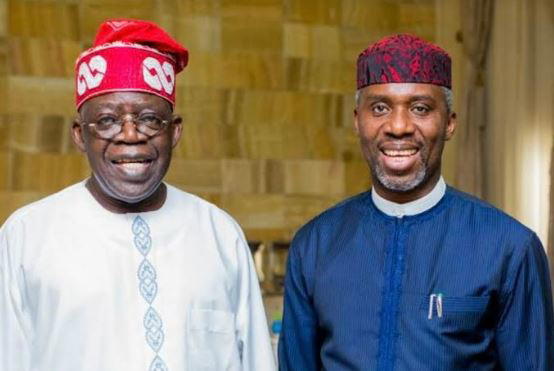 By Fortune Eromosele, Abuja
President of the Ugwumba Leadership Centre and former Chief of Staff to Imo State Government, Uche Nwosu, has urged Nigerians to commit the newly sworn-in President of the Federal Republic of Nigeria, Bola Ahmed Tinubu, to God for a successful administration.
This was as he called on Tinubu to use his position to help change the narrative of the country and mend fences with everyone including his political opponents.
Nwsou in his congratulatory message to Tinubu, said, "On this auspicious day in the history of our dear country, Nigeria, I want to first of all thank God for a successful transition that we are witnessing today. It is a new dawn for Nigeria, that we are still together as one country today calls for celebration.
"Let me congratulate every Nigerian, within and in Diaspora for maintaining the peace and unity of our fatherland.
"To our new President and Commander-in-Chief of the Armed Forces, Your Excellency, Senator Bola Ahmed Tinubu, it has pleased God that you superintend over the affairs of Nigeria at this point in time.
"As the President of the Federal Republic of Nigeria, your position is saddled with a lot of responsibilities that demand your commitment and passion to change the narratives.
"Your Excellency, Mr. President, this is time to embrace everyone, including your political opponents. It is time to heal wounds and mend fences. It is time to downplay politics and do what is just before man and before God.
"We are people that believe and depend so much on God. Therefore, as the Bible says, let us pray for this new administration and commit President Bola Tinubu into the hands of the Almighty God.