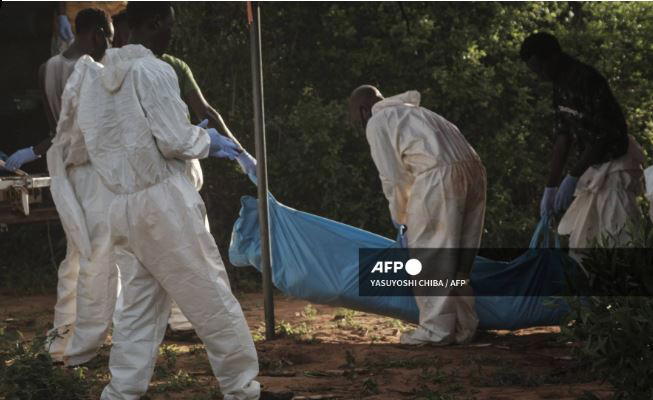 The death toll in a probe into a Kenyan cult suspected of urging followers to starve themselves to death rose to 226 on Wednesday after 15 more bodies were found, the authorities said.
Investigators are poring over the forest hideout of a group called the Good News International Church, located near the Indian Ocean town of Malindi.
Its founder, Paul Nthenge Mackenzie, a taxi driver-turned-preacher, is accused of inciting acolytes to fast to death "to meet Jesus."
"Following today's exercise, 14 bodies were exhumed and one was found in the forest," regional commissioner Rhoda Onyancha said.
Another person was found alive by emergency teams, she said.
So far 112 autopsies have been carried out, most of which show that the individual died of hunger, investigators say.
Others, including children, show signs of having been strangled, beaten or suffocated.
Court documents filed last week said some of the corpses had their organs removed, with police alleging the suspects were engaged in forced harvesting of body parts.
But Interior Minister Kithure Kindiki has urged caution, telling reporters that "it is a theory we are investigating".
On Saturday, Onyancha said 26 people had been arrested, including Mackenzie and an "enforcer gang" tasked with ensuring that no one broke their fast or left the forest hideout alive.
The grim saga has stunned Kenyans and led President William Ruto to set up a commission of inquiry into the deaths, as well as a task force to review regulations governing religious bodies.
Ezekiel Odero, a high-profile and wealthy televangelist, has been accused of links to Mackenzie and to the bodies found in the forest.