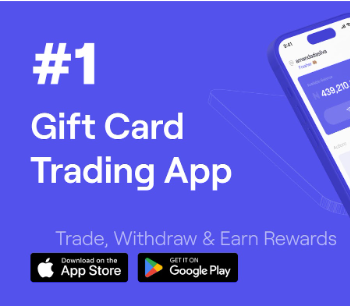 GiftcardstoNaira recently rolled out an update for the 3rd version of its platform, which is known as (GiftCardsToNaira 3.0).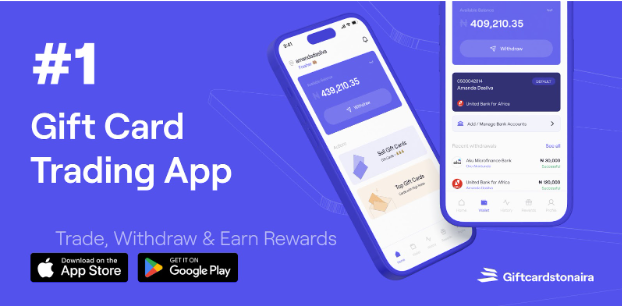 The update includes the following:
An entirely new design layout.
Awesome trading features.
An improved trading experience on the website and mobile app.
The website's new design is faster, more robust, and has a beautiful new look with a sleek user interface and user experience.
The new updated version of the GiftcardstoNaira platform now includes the latest features and an extra layer of security to make you feel safer while trading.
With the new features added to this version 3.0, you can earn more money and enjoy trading on the platform.
Here on this page, I will show you the new features available on the GiftCardstoNaira Platform today.
Trading or exchanging your gift card can be stressful if you don't know the right way or right platform to use.
Hence, the mission of this platform is to transform the whole process and stress into a smooth and enjoyable one.
This is what makes GiftcardstoNaira unique among all other gift card trading platforms.
Let's quickly see a few other exciting things about the GiftCardstoNaira Trading Platform and what's new in version 3.0.
About GiftCardsToNaira Trading Platform
The GiftCardsToNaira Platform was established in 2017 and has been in business for six years with clean records.
This platform is a renowned gift card trading platform that has good integrity and excellent customer satisfaction.
We have served over 300K+ trusted customers in Nigeria and Ghana with safe and secure transactions.
The mobile app has recorded over 100K+ downloads with 4.5-star ratings and thousands of reviews across the Google Play Store and Apple App Store.
GiftCardsToNaira is the best and most trusted platform to trade your gift cards in Nigeria and Ghana.
When you trade or sell your gift cards on this platform, you get instant Cash payment in Naira or Cedis.
You can always trade your gift cards directly from the GiftcardstoNaira Mobile App and enjoy the new features available.
Features of GiftCardsToNaira Trading Platform
These are the available features and exciting things you get to enjoy on the GiftcardstoNaira platform.
Trade up to 30 Gift Cards
High Gift Card Rates
24/7 Customer Support
Trust and Security
Fast Transactions
Gift Cards Rate Calculator
Check Top Gift Card Rates.
Also, there are new features recently added to the updated version of GiftcardstoNaira; let's quickly see them.
New Features on GiftCardsToNaira Version 3.0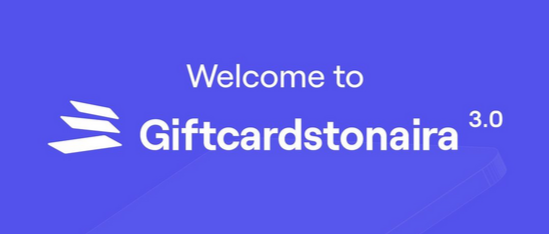 Here are the seven new features on the GiftcardstoNaira 3.0 for you to explore and feel comfortable trading on the platform.
New Design
Poll System
User Levels
Referral System
Leaderboard Reward
Gift Card Trading Points
Improved Trading Experience.
Let's look at them and see what's new and interesting about these new features.
New Design
GiftCardsToNaira version 3.0 now has a beautiful fresh new look and design for both the website and mobile application.
Poll System
An engaging Poll System is another new feature that has been added to this platform, where users can have fun and earn money by participating in football match predictions etc.
User Levels
Another feature of the updated version of this platform is the exciting User Levels system which allows users to reach new levels after trading a specific number of cards.
Referral System
A referral system is one of the new features added to this platform, where you can earn 20% of every trading point made by anyone you refer. This allows you to earn more money too.
Leaderboard Reward
This feature acts as an incentive and a reward program whereby the top users of the platform earn extra Cash weekly and monthly.
Gift Card Trading Points
This feature allows you to earn more money with every transaction done on the platform in multiple ways.
Improved Trading Experience
The new GiftcardstoNaira version 3.0 has an overall improvement to the trading experience to ensure that users get instant payouts and 24/7 customer support.
How To Trade Gift Cards On GiftCardsToNaira Platform
Below is the step-by-step guide on How to Trade or Sell Gift Cards using GiftcardstoNaira App.
Download the GiftCardstoNaira Mobile App from Google Play Store or Apple Play Store.
Create an account and "Sign Up," then "Login."
Navigate to "Wallet" and click on "Add new account" to add your Bank Account details or MOMO Number.
Go to the Main Menu "Home" page and click on "Sell Gift Cards" to submit your Gift Card.
Select your "Gift Card Category" and the Sub-category.
Enter the "Amount" of the card and Upload the Card Image.
Then click the "Confirm" button to Submit your trade.
Wait for 2 minutes or less for the card to be Confirmed.
After Confirmation, check your Wallet for your Cash.
Then, Withdraw to your Bank Account or MOMO Number directly.
List of Gift Cards To Sell For Cash On GiftCardsToNaira
Here is a list of all the gift cards you can sell for Cash on the GiftCardsToNaira Platform.
Amazon Gift Card
Google Play Gift Card
Razer Gold Gift Card
eBay Gift Card
iTunes Gift Card
Visa Gift Card
Sephora Gift Card
Nordstrom Gift Card
Nike Gift Card
Walmart Gift Card
Walmart Visa Gift Card
American Express (Amex) Gift Card
BestBuy Gift Card
JCPenney Gift Card
Apple Store Gift Card
Footlocker Gift Card
Macy Gift Card
Vanilla/OneVanilla Visa Gift Card
Target Gift Card
NetSpend Gift Card
Vanilla/OneVanilla Mastercard Gift Card
American Express Serve Gift Card
GameStop Gift Card
Roblox Gift Card
Xbox Gift Card
Kohl's Gift Card
Lowe's Gift Card
Ulta Beauty Gift Card
Netflix Gift Card.
GiftCardsToNaira Contact Details
Website: https://giftcardstonaira.com
Instagram: https://instagram.com/gctonaira
Twitter: https://twitter.com/gctonaira
Facebook: https://facebook.com/gctntech
Email Address: [email protected]
Call/WhatsApp: +234 705 837 2518.
Conclusion
Everything you need to know about the GiftCardsToNaira Version 3.0 New Design and Features is available here on this page.
If you're a new gift card trader, you can start trading your gift card on this platform today without fear or worry.
You get your money instantly when you trade and exchange your gift cards for Naira or Cedis on this platform.
And also, trading on the platform becomes more enjoyable and rewarding with these new features and improvements.
Get started on the GiftCardsToNaira Platform to enjoy absolute peace of mind while trading your gift cards.
Happy Trading!